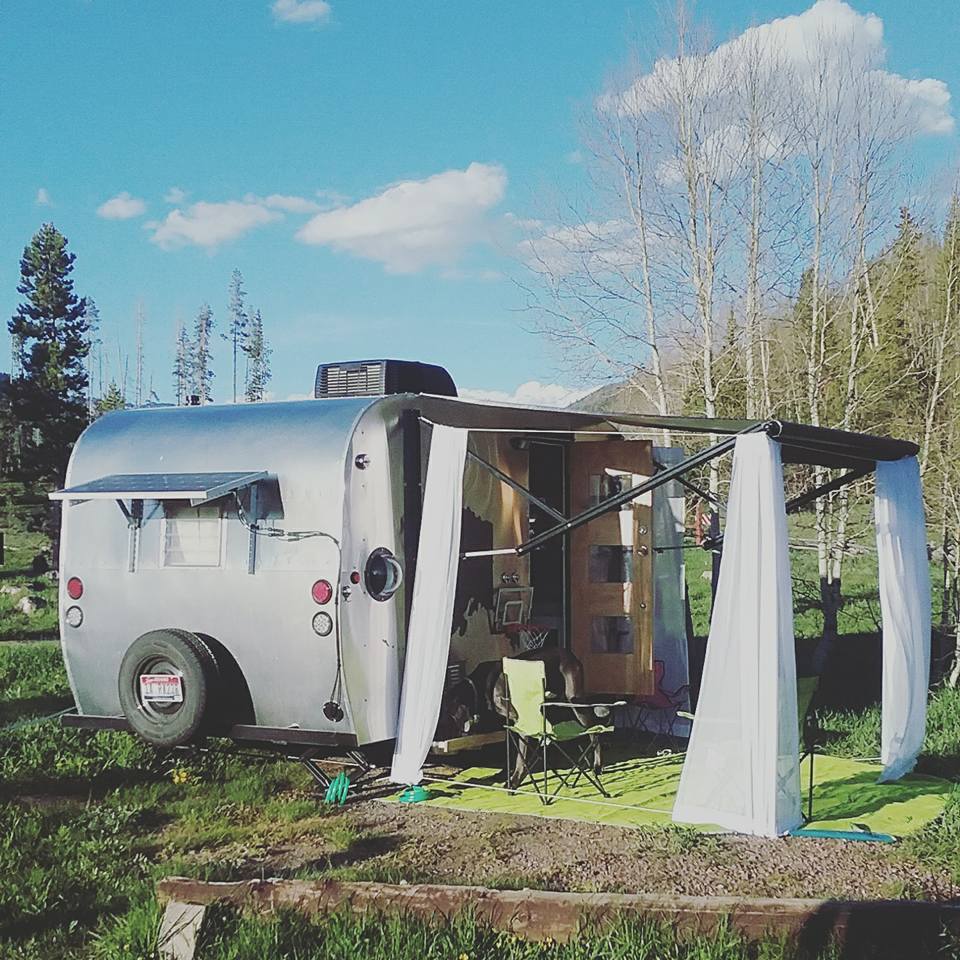 This 1966 Aloha has been through some big changes and now it is on a big adventure.  Scroll down and it won't take long to figure out why this little camper rebuild caught my attention.  This custom built trailer has some unique features that the original model (or any other camper I've seen) doesn't offer.  Making it even more unique, this 15 ft (with an interior of 12 x 7) camper is home to a family of 4 and 1 great dane as they travel the US and explore living off the grid.  
OWNERS: MACY AND JAMES
CAMPER: LITTLE BEASTIE a 1966 aloha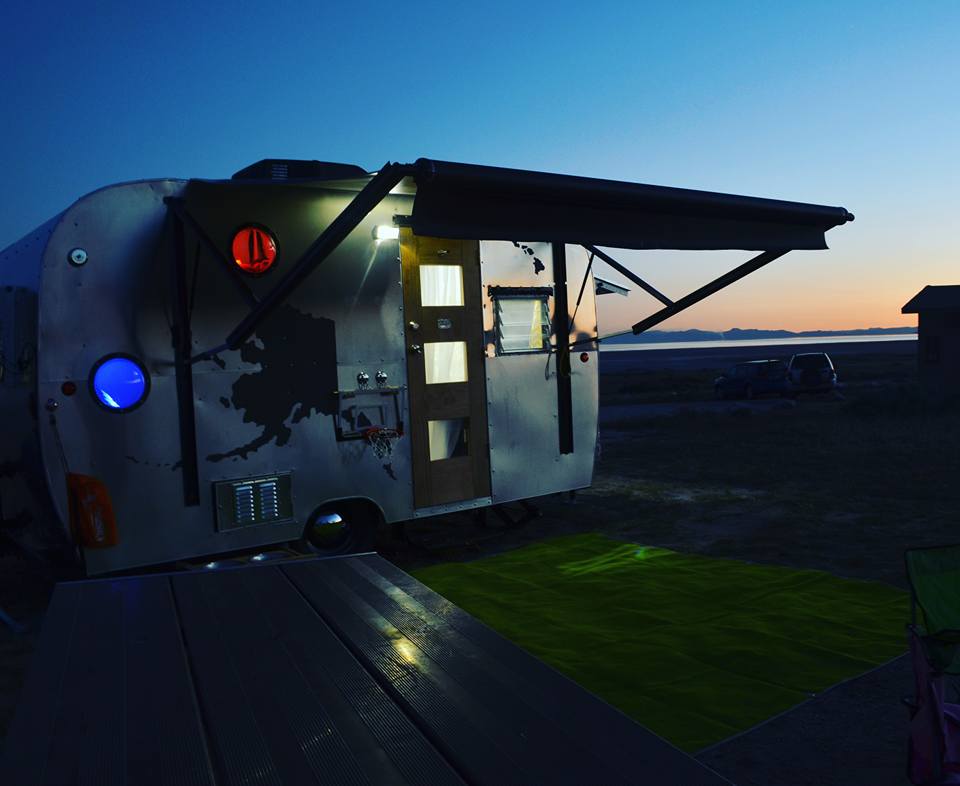 How did you 'meet' your camper?
We were looking for a little project, James was hesitant. Loving Hawaii, i knew a camper called an 'Aloha' was my in.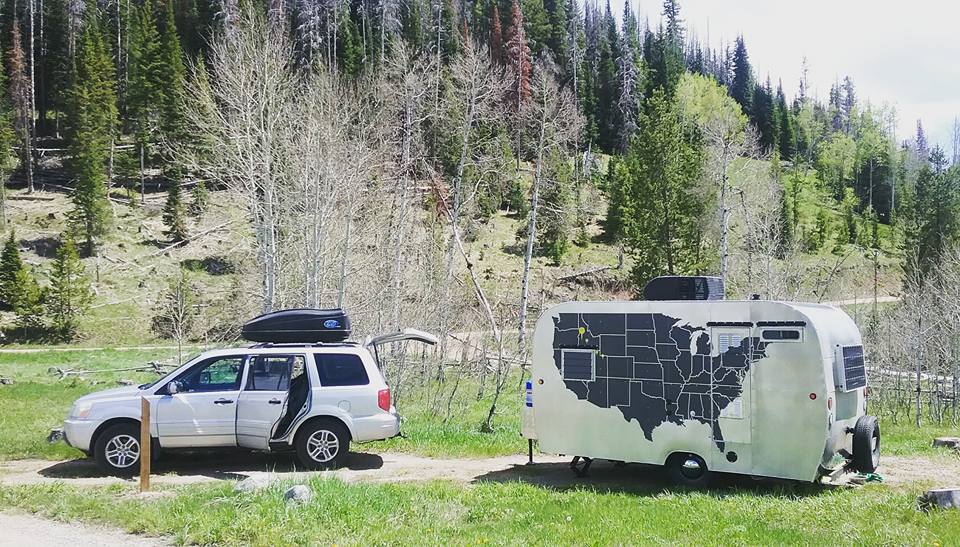 This is what their 1966 Aloha looks like now.
 What work did your camper require?
All of it! We were just going to make it cute. The further in we got the more work it needed. It was completely rotted. We took the entire camper apart, saved the wall framing so we could replicate the shape, and rebuilt from the chassis up. We reused the trailer and the windows. Everything else is new.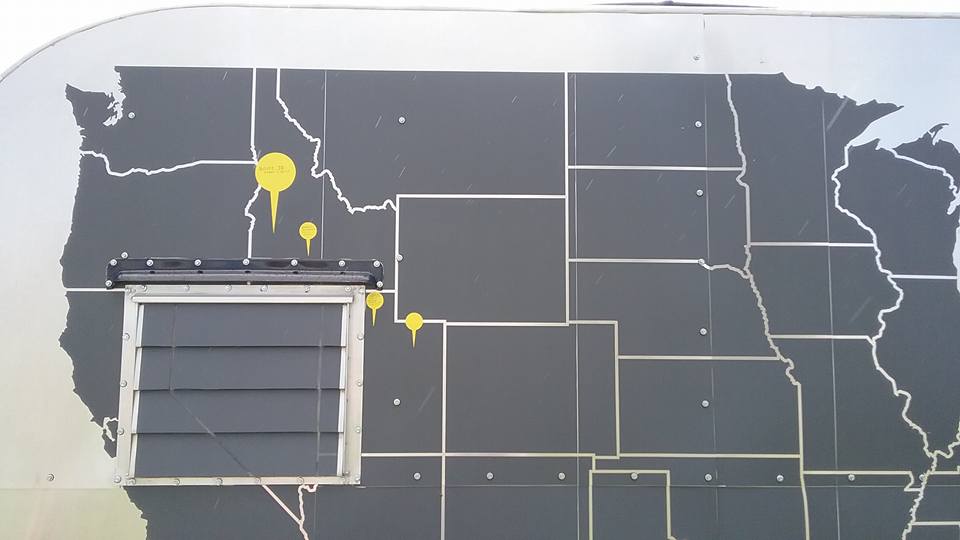 The USA decal that spans across the side of the camper marks all of the places the family of 4 has visited.  At this time, they are only on week 2 of their journey.
What are some of your favorite details about your camper?
I like how well we've suited it to work for our kids and our great dane, Denver. The incorporated dog dishes are my favorite and the extending bunk beds will make sure it stays a valued member of our family for a long time!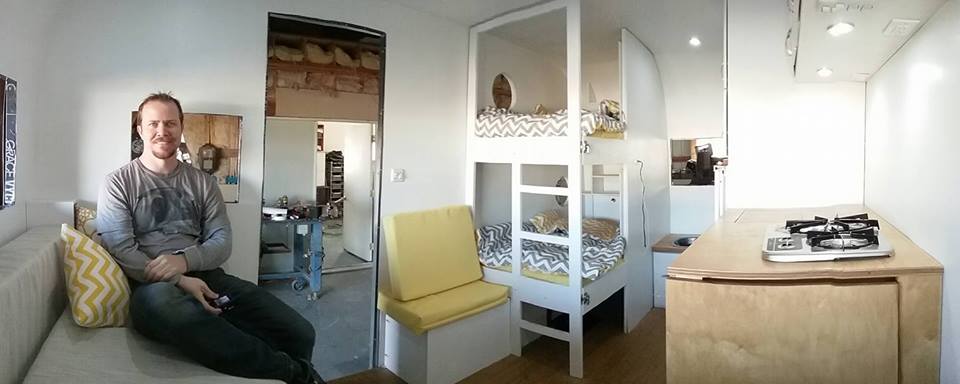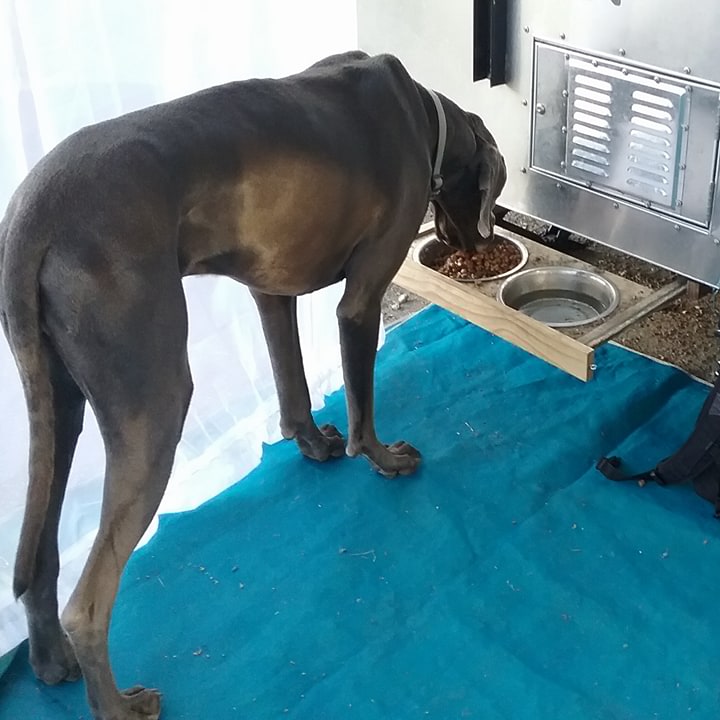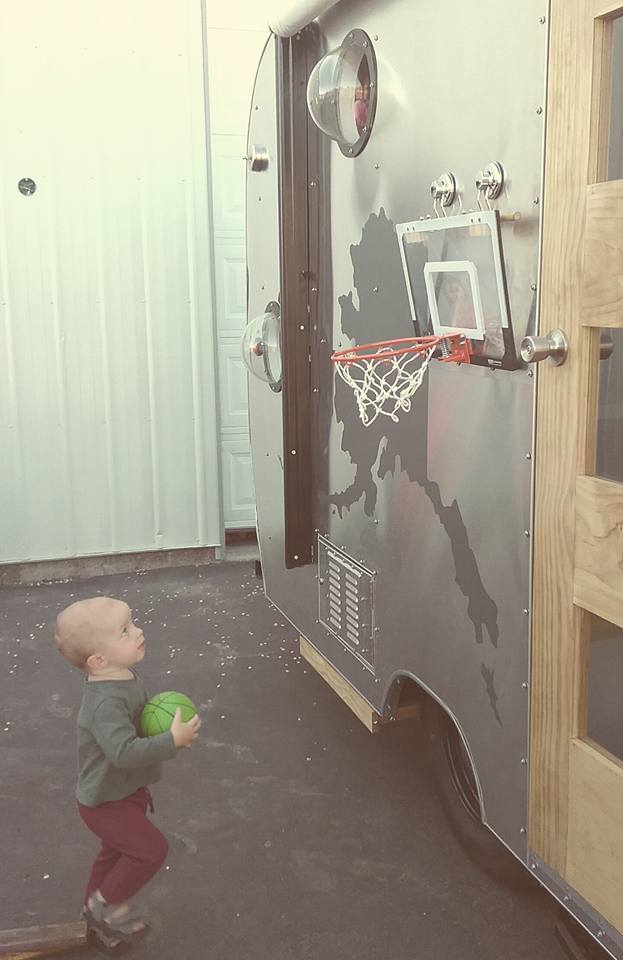 Any tips you can offer other vintage camper owners?
I think the value in a travel trailer isn't in the looks but in how it functions. It's got to work for you and your specific situation or it won't be well used!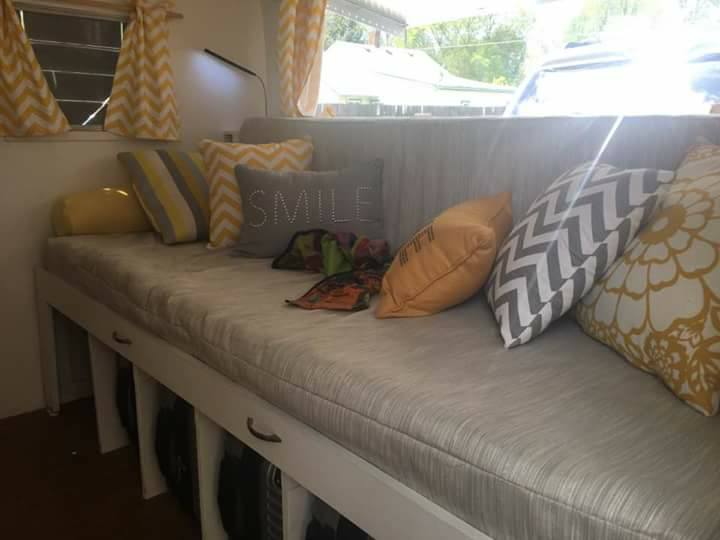 The couch converts into a bed at night.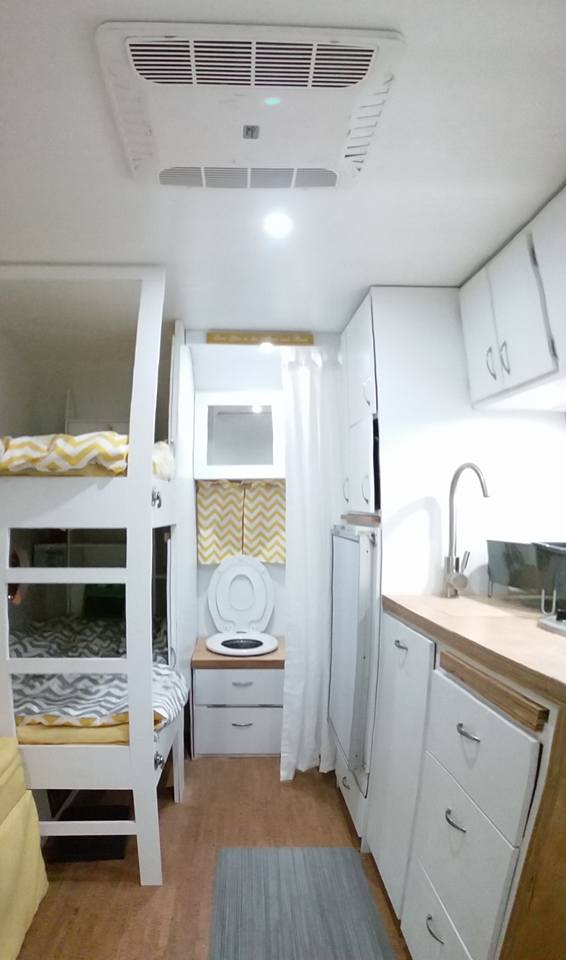 The camper is equipped with a kitchen and a bathroom.
How long do you plan on living fulltime in your camper?
We don't have an end date for now.  At least a year.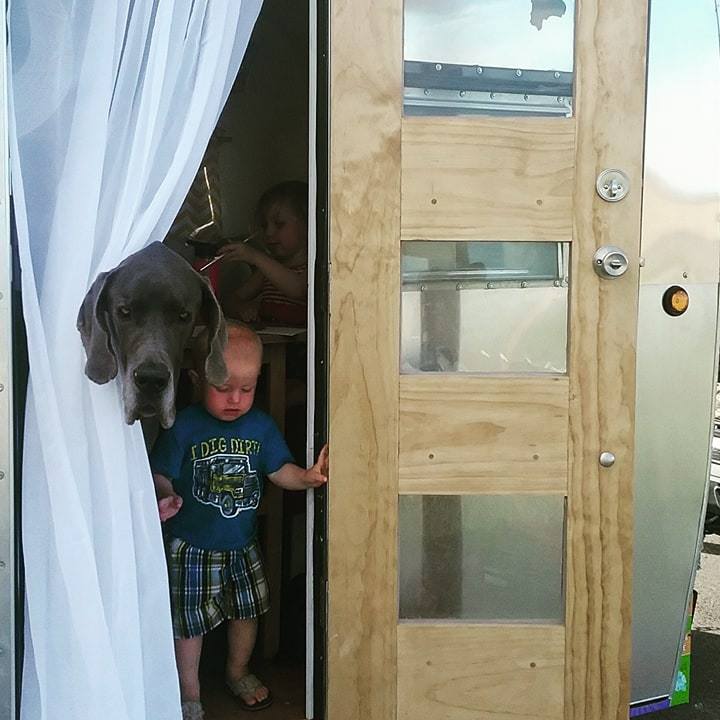 How do you work on the road?
We both work online. I teach classes on Udemy.com and blog. James runs a custom 3d print shop online called Custom Brand Shop.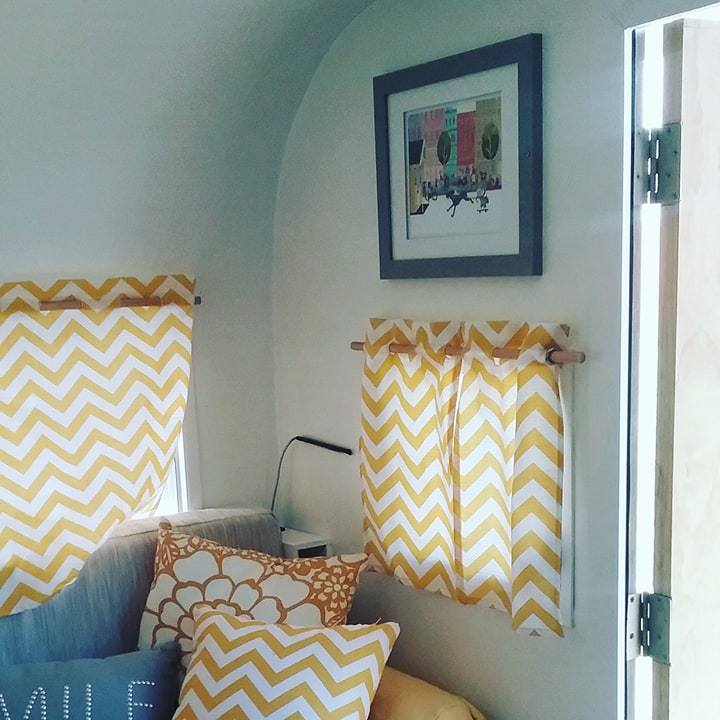 Affording fulltime camper life is a concern for many families who are considering this lifestyle. Can you give us a budget break down?
Budget for Week 1:
Site fees:$112.20
Gas:$70.11
Entertainment: $38 (swimming, cowboy poetry show and entrance fees at attractions)
Miles traveled: 750
Miles towed: 500-ish
Food: about $150-200 same as always, we've cooked all our meals except one (Gotta treat yourself occasionally!)
Total before food and health insurance: $220.31
We're renting out our house to cover the mortgage. Everything else is paid for. If we can keep this up we can live around the country and see all the US has to see for under $2,000 a month.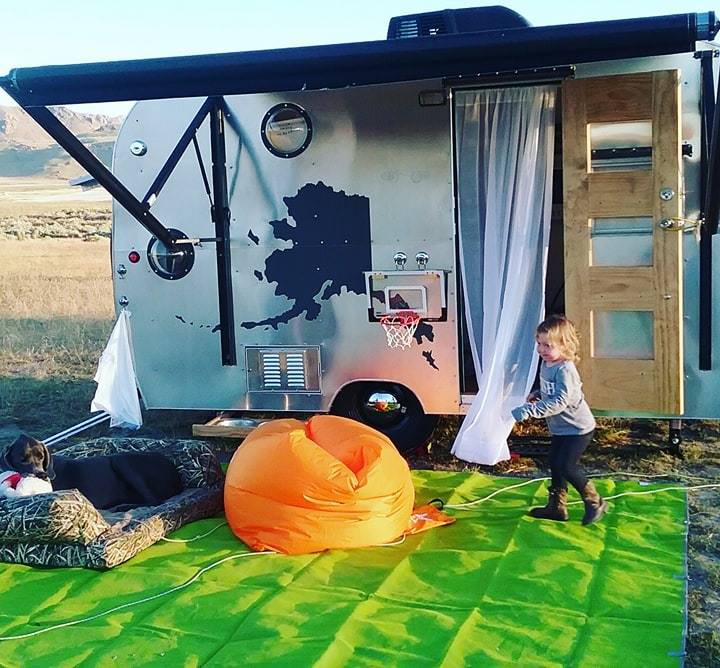 What features allow you and your family to camp off the grid?
The camper runs off solar.  We just have a battery and a 100 w panel (we may need to grow that).  We also have some battery banks.  They hold as much power as a deep cell marine.  They are also portable and plug into a wall.  We have external water storage so we can throw them in the car and fill them up on a drive.  We charge our devices in the car while we are driving.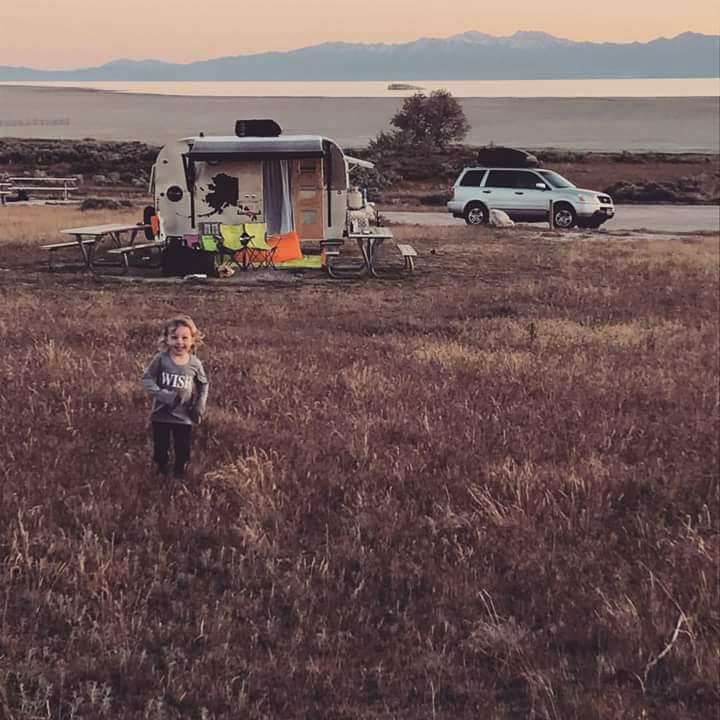 Have you had any unexpected issues in your first 2 weeks?
We haven't actually, very surprisingly! We never even tested the water heater or the pump before we left but they are all working out just as they should!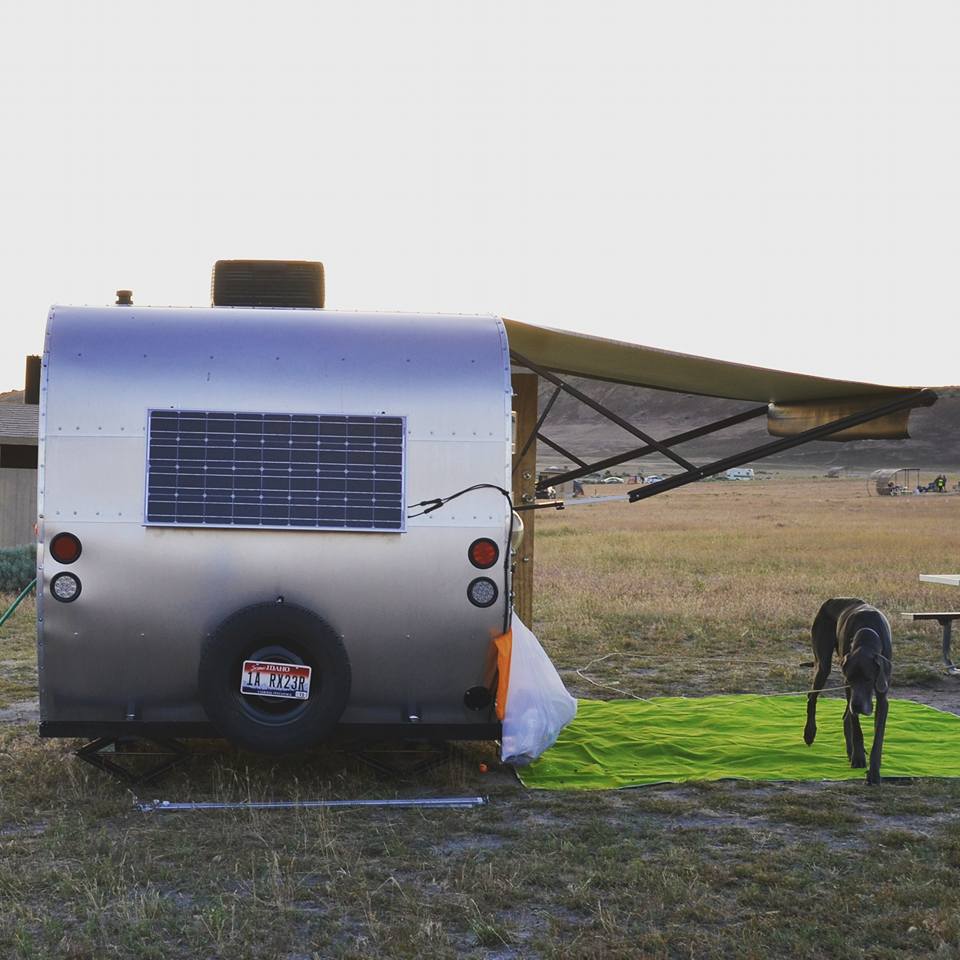 Where is your next destination?
We're going to head through Rocky mountain national park. We are trying to get one of the 58 national parks checked off our list!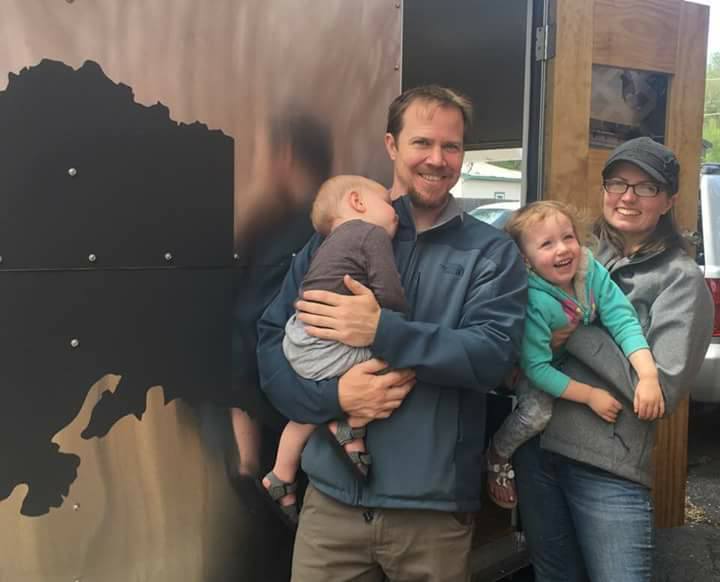 You can see the complete 1966 Aloha rebuild and follow Macy, James, the kids, and Denver at:
Curious where they found some of their products?  I was!  Here are some links:


The vinyl USA map that stretches across the side of this 1966 Aloha can be purchased from On Wall Studio on Etsy.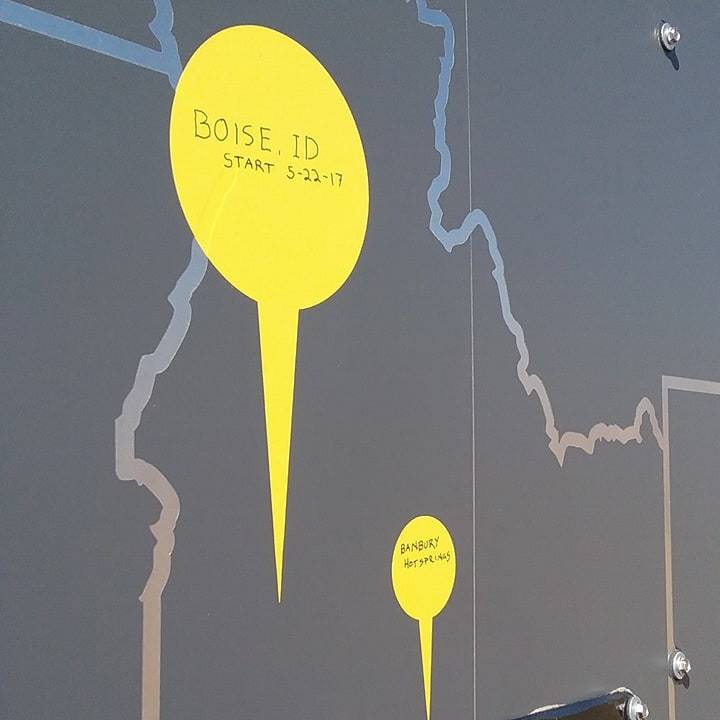 Thank you to Macy and James for sharing your camper with our readers!  You did a beautiful job and we look forward to following your journey!
Hop on over to Lacey's Vintage Remodel if you didn't get enough vintage campers.