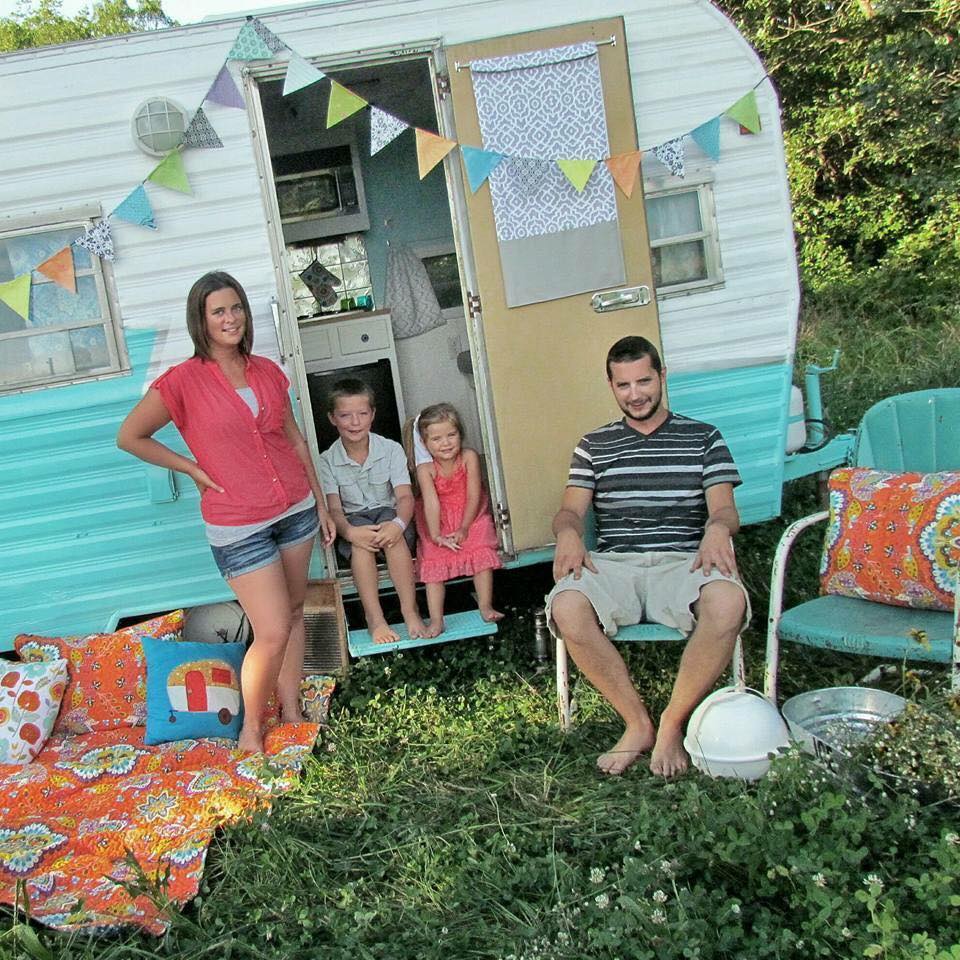 For Sale:
Update!  This little vintage camper is currently for sale.  You can buy it here!
Lacey and her husband, Josh, spent 2 1/2 months gutting and rebuilding their vintage camper. That is a lot of work in a little amount of time considering the only things they could salvage were the doors and kitchen sink.  Their hard work paid off because this camper is breathtaking.  Take a look for yourself: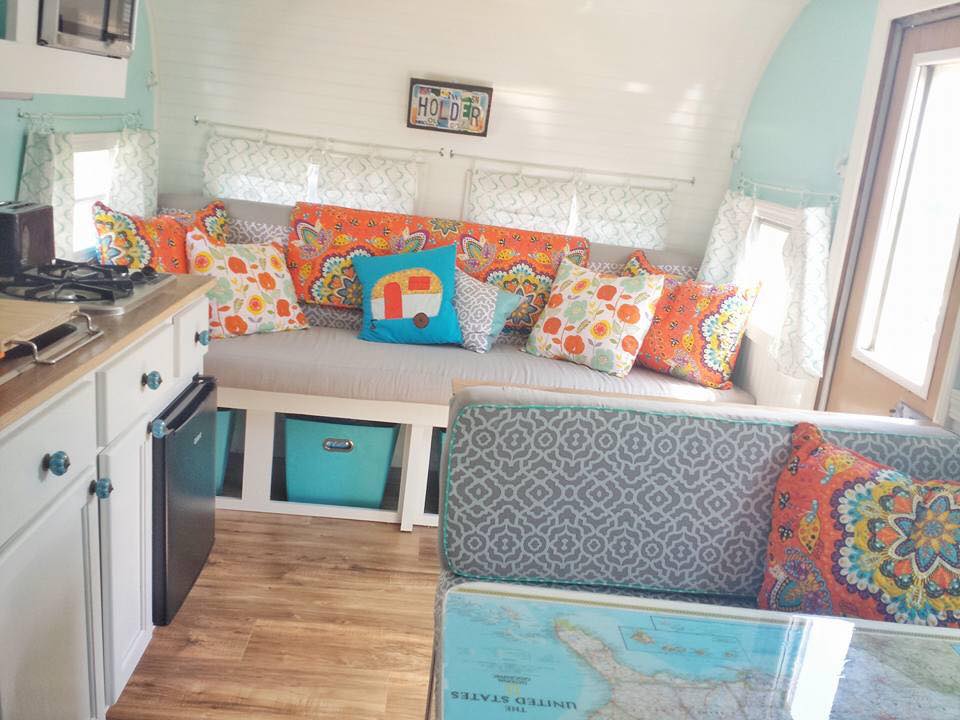 Every time I look at these photos I see new details; the beadboard ceiling, the perfect blend of vibrant fabrics, the storage baskets, and the adorable teal knobs.  There is a lot going on in this space and yet there is a beautiful simplicity to it at the same time.  Take a moment and take it all in.  Then, come back in a few minutes and do it again.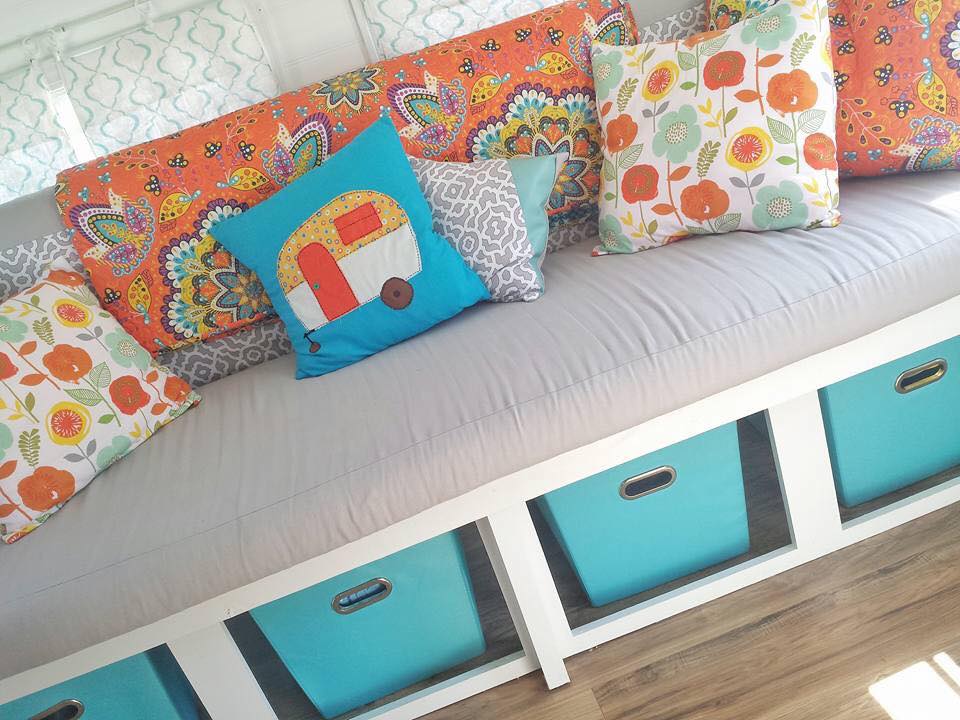 Lacey hand selected all of the fabrics and made all of the curtains and pillows herself.  The cushions are also her handy work.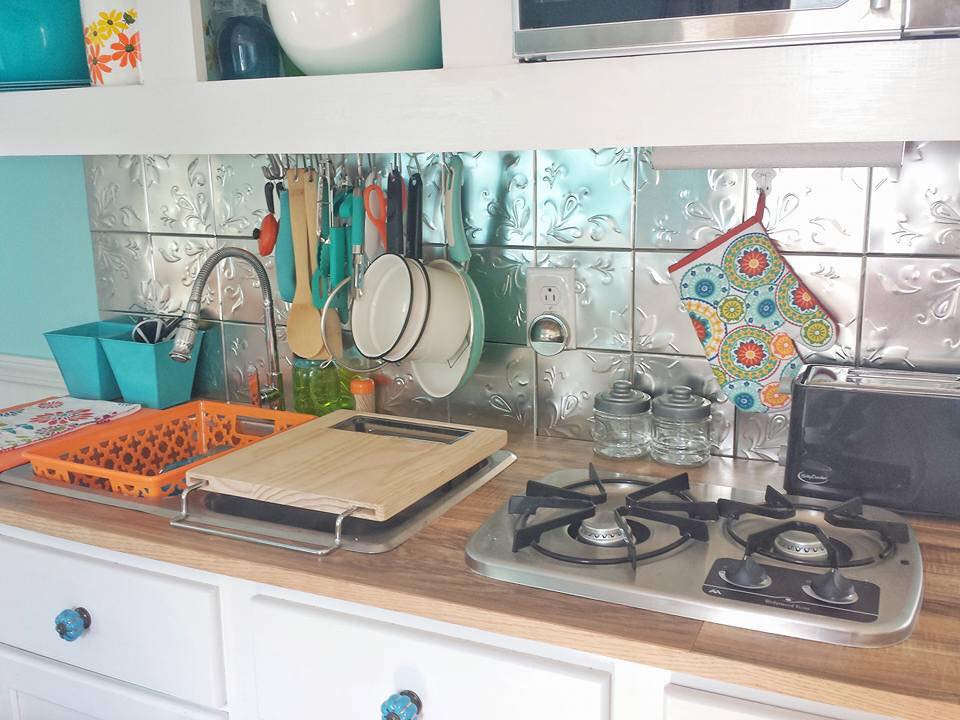 This camper kitchen is small but mighty.  The tin backsplash and colorful array of hanging utensils give it the same brightness and cheer as the rest of the space.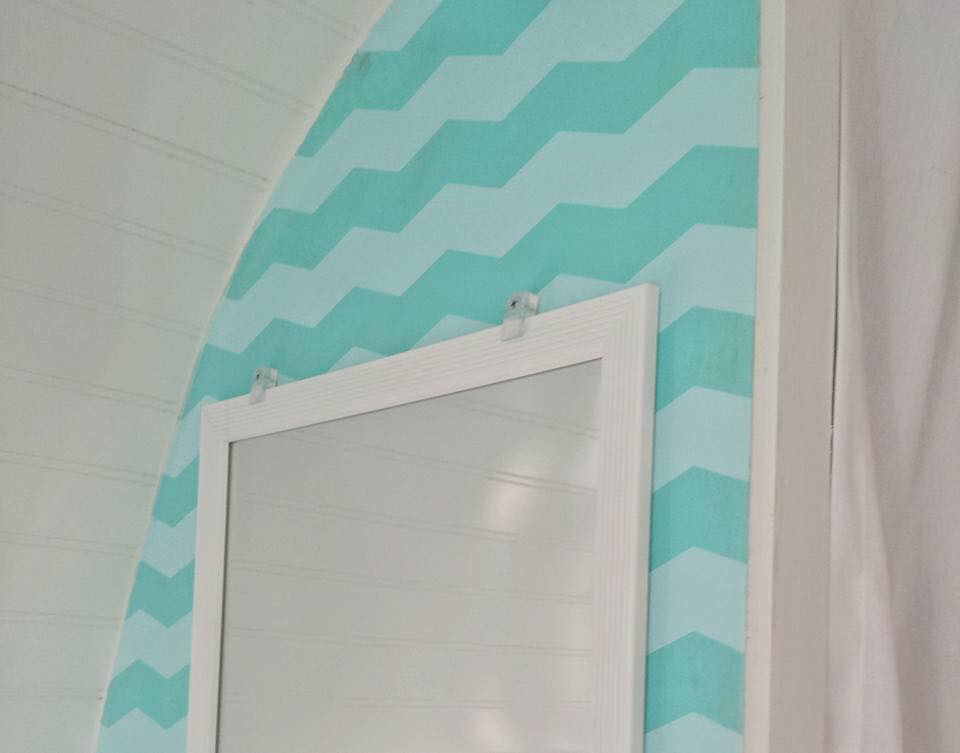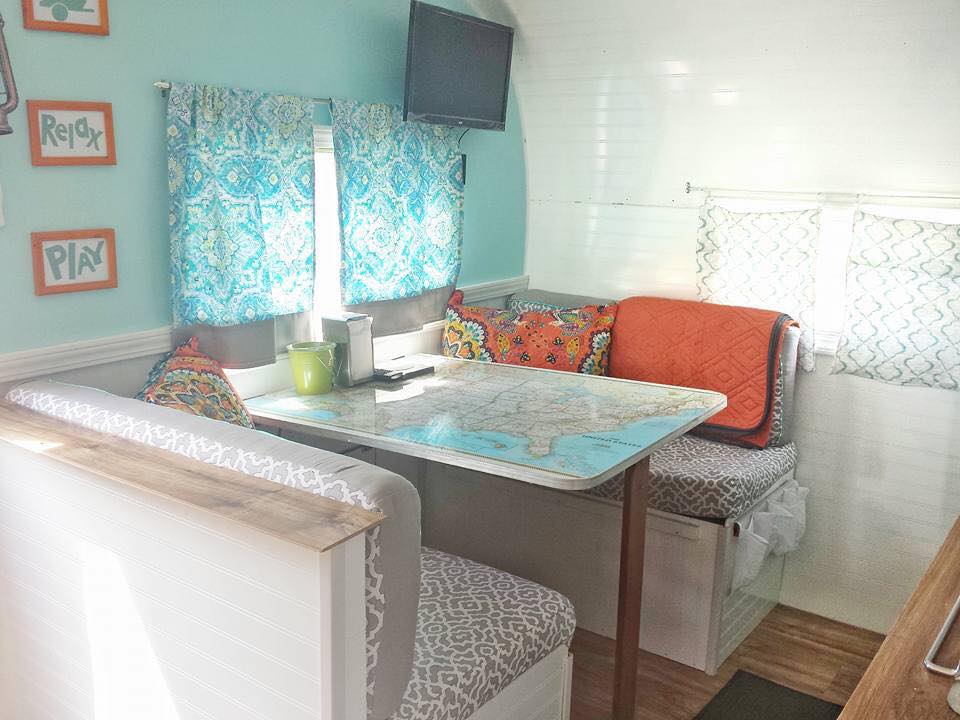 While I love everything in this camper, this table stole my heart.  Lacey created it by cutting a map to fit the table top.  She then covered it in epoxy.  Keep scrolling to get a better look!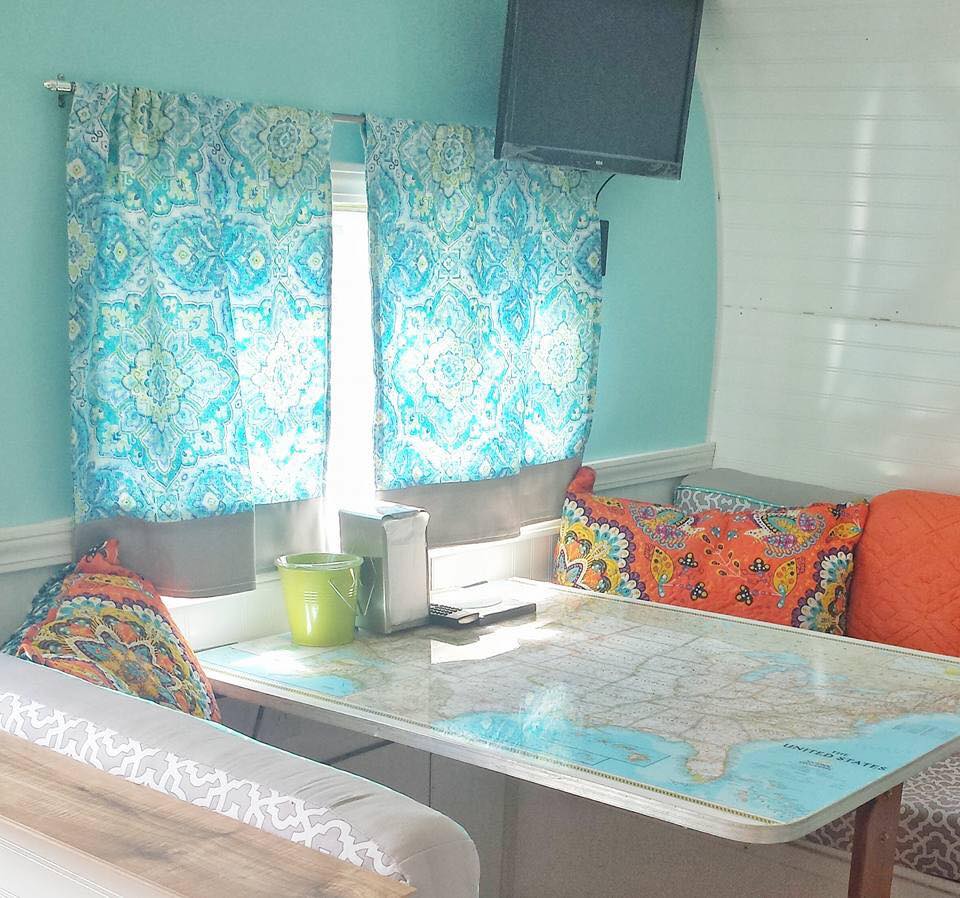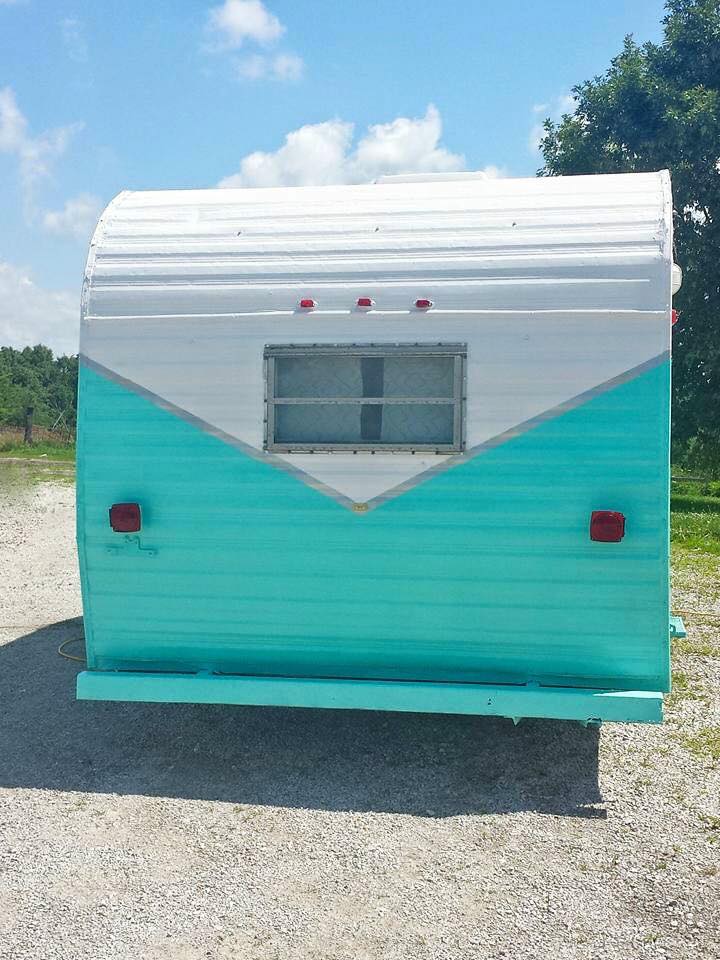 If you are hoping for a year and model for this camper, you are out of luck.  Lacey and Josh aren't certain what type of camper they have.  The title only gave the year 1970 and the camper itself gave no details of its history.


Want to find your own vintage camper for sale?  Click here to read a few tips I have used to point my friends in the right direction.Leave a comment below if you have any guesses as to what type of vintage camper this might be!