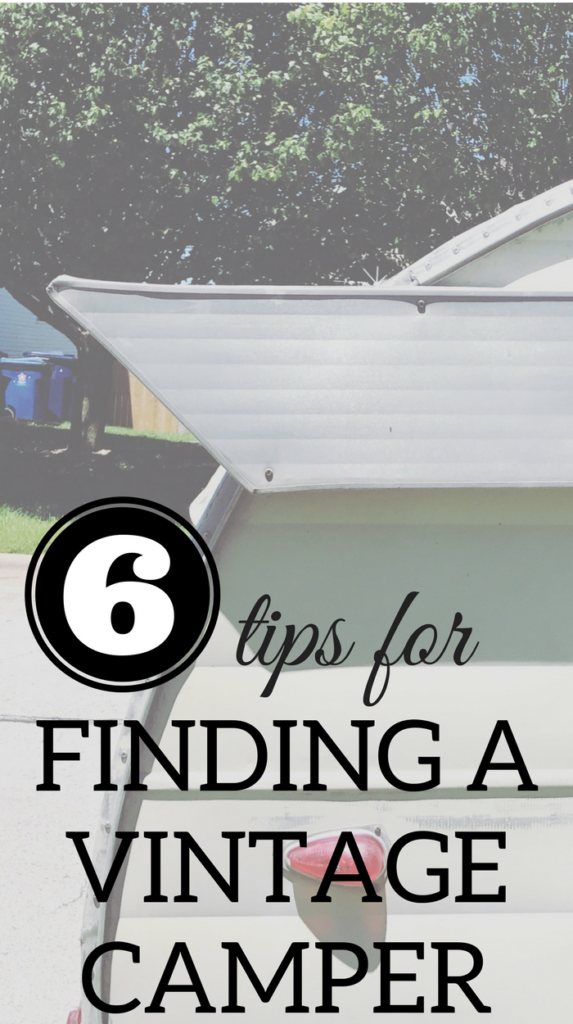 Want to find a vintage camper for sale?
I hear this question often once people find out we own a vintage camper.  Since joining vintage camper Facebook groups, I've seen the questions posted daily.  Most go unanswered since the majority of people engaging in these groups aren't actively seeking a camper; they already own one.  This doesn't mean you shouldn't ask your question. You never know when it will pay off!
Here are 6 other methods you can try if you are trying to find a vintage trailer for sale if your questions are going unanswered.
UPDATE: We are now advertising vintage travel trailers for sale on this web site.  You may find the vintage camper of your dreams listed right here on our site.  Check them out!
1. Vintage Trailer For Sale By Owner
A quick Google search will point you to several sites that have curated lists of vintage campers for sale.  I won't list those here.  If you have been searching for a camper online for even a couple of minutes then you have already found them.
You may not have found Zina Lacy though.  Zina has an assortment of trailers for sale; both custom designed campers and campers that still need some love and hours poured into them.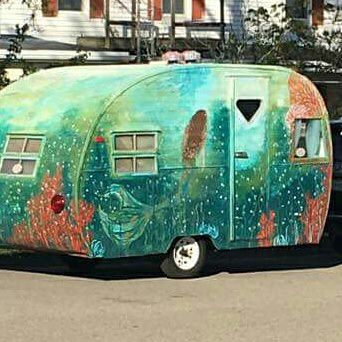 Use #customzina to locate her through Instagram or Twitter.  To find out if Zina has a vintage camper for sale that is right for you, you can send her a  message on Facebook.
Be sure to include the following details:
What size camper you want?
How do you plan to use the camper?
What is your towing capacity?
Are there any amentiies you require? (i.e. bathroom)
What is your budget?
2. Google alerts
Google Alerts is a great tool.  You tell Google what type of camper you are looking for and it will alert you when new information is posted.  This article from LifeWire will walk you through how to set up Google Alerts.  When you are finished, you will get email notifications like this: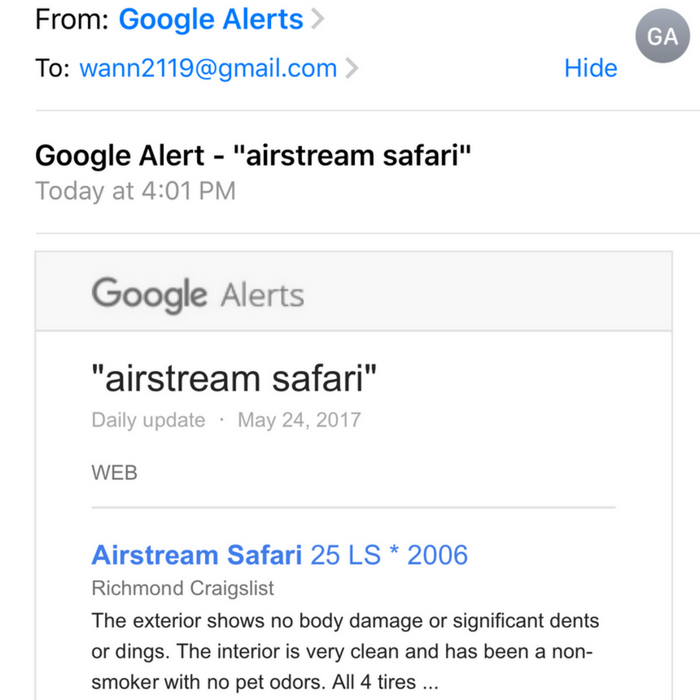 Below, I've shared just a few of the alerts I use.  You may be able to copy/paste some of these into your alerts, while others may need to be edited.
My Google Alerts:
Craigslist Alerts
vintage camper site:cityname.craigslist.org
hunting camper site:cityname.craigslist.org
old camper site:cityname.craigslist.org
vintage travel trailer site:cityname.craigslist.org
vintage trailer:cityname.craigslist.org
hunting trailer site:cityname.craigslist.org
Shasta site:cityname.craigslist.org
Replace cityname with your local Craigslist city page.  Set these up for all of the Craigslist city pages that are closest to you.  If your area has a different web site where people sell items, set up alerts for that site as well.
Other
You can also set alerts that aren't for a specific area.  This could be helpful if you are willing to travel.  Most of my alerts are not set to a specific Craigslist city since I am keeping an eye out for friends who are spread out across the United States.  The majority of my Google Alerts look like this:
"hunting trailer for sale"
"airstream for sale"
"shasta trailer for sale"
"shasta travel trailer" sale
"vintage trailer for sale"
"old camper for sale"
Placing quotation marks around a search term tells the search engine to only give results that have those words together in that order.  It narrows down your results and leaves you with more relevant web sites.
3. facebook marketplace Notifications
You can set up Facebook Marketplace notifications to tell you when campers become available in your area.  I feel like the majority of my notifications are coming from this service right now.  In the photo below, you can see I was able to find a vintage camper for sale.  Scroll below the photo for a quick tutorial on how to set up these notifications.
Once in marketplace,type in your search.
You can adjust the search area on the map to any location.
Once you have the area selected, hit that button to receive notifications for when more items are placed on the market
You can repeat this with as many search terms as you want with different locations.  Marketplace will now let you know when something becomes available.
4. pull over & ask
Cecilia the Shasta is kept in a storage lot.  Recently, my husband was flagged down outside the lot after he dropped it off.  The person wanted to know if Cecilia was for sale or if we had another vintage camper for sale.   I made contact with another woman who told me she begged the woman at the storage lot to give her our contact information so she could try to buy our vintage trailer.
Other people are getting out there and asking about the trailers they see parked around their town.  The answer may be 'no' or it might be 'not today'.  There is always a chance the answer could one day be 'yes'.  If/when that happens, I'm going to tell the people who have already asked if they could buy my camper before I post it online.  When you see a camper, stop and ask about it.  Leave your contact information.
5. Tell Your Friends & Family
Tell everyone you want to buy a vintage trailer.  Post about it on your Facebook wall.  It could be as simple as, "Bob's sisters' mother-in-law has one of those behind her old barn.  She said she would sell it."  You never know who is willing to part with an old hunting trailer that has been abandoned in the woods unless you ask.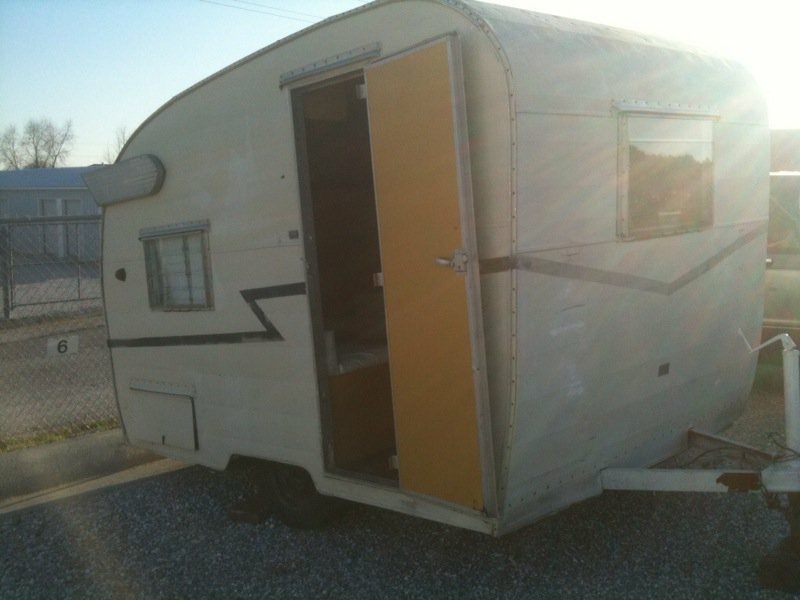 6. Join Facebook Groups
At the beginning of this post, I told you that your questions about finding a vintage camper for sale are going unanswered in Facebook groups because the majority of the active members are there to talk about their camper.  Again, I want to say this doesn't mean you can't find a camper for sale there.  In fact, they are posted on a daily basis.  Join all of the groups because you never know when one of those campers might be close to you.  Here are two of my favorite groups:
I shared the story of how Cecilia came to us in this post.  Leave a comment below and let me know how you bought your vintage camper.