Cardinal Deluxe available now!  This one needs some attention.  Check out the photos below to see if this is the right vintage trailer for you!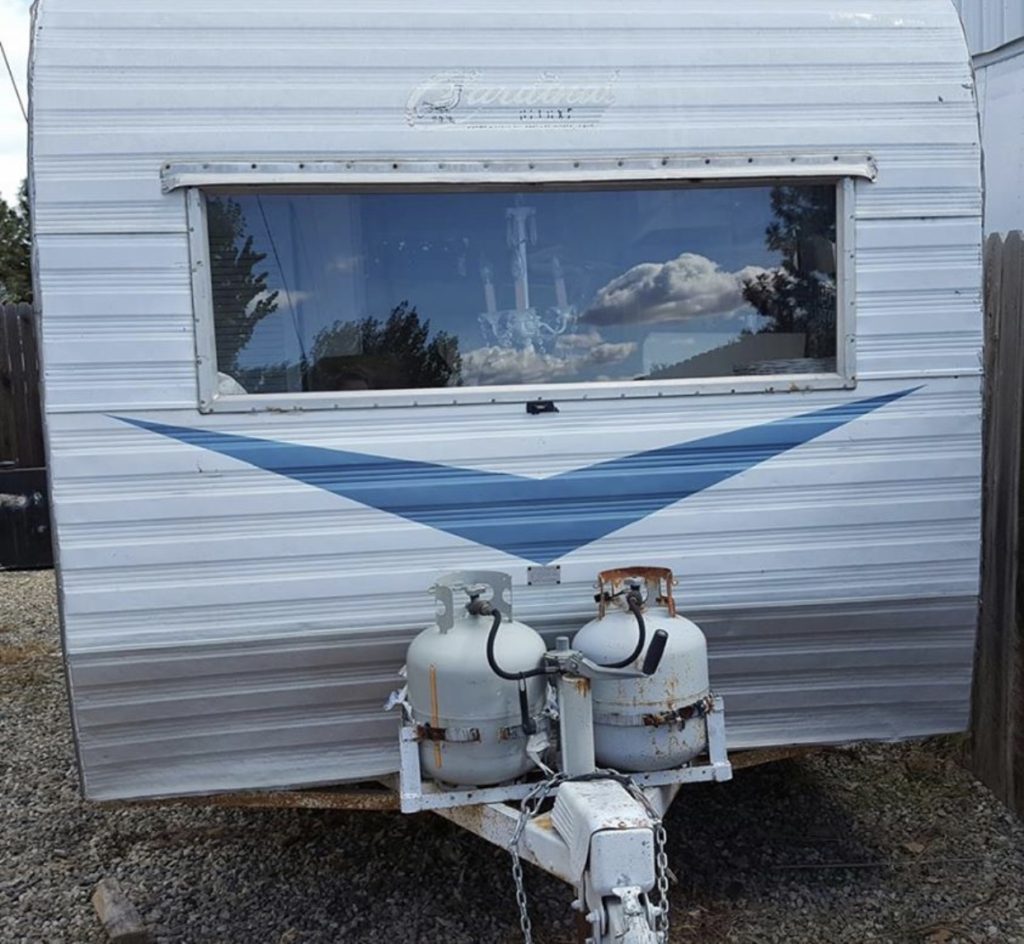 Camper:1967 Cardinal Deluxe
location:Emmett, ID
Notes from Owner:
This is a 1967 Cardinal Deluxe vintage travel trailer.  It is 16′ long.  The trailer has been partially restored and is in very good condition.  There are no leaks.  The camper interior has been white washed, new caulking has been added, as well as new trim and weather stripping.
This Cardinal Deluxe has the original appliances and it sleeps 4.  It would be great for glamping or a She Shed.