Camper Name: Uncle Scotty's Bed & Breakfast
Make & Model: 1970 Serro Scotty Sportsman
Uncle Scotty's Person: Ryan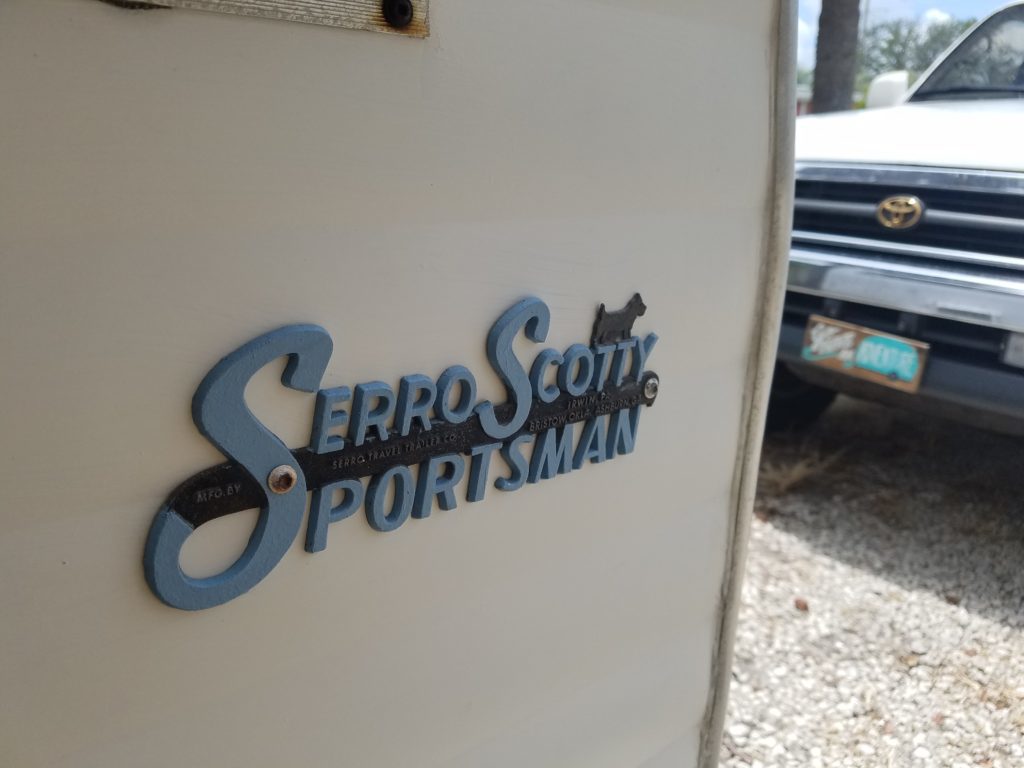 Any time I see a vintage camper available as a vacation rental, my heart swoons a little.  Not everyone has found their own Cecilia or Lemon Drop yet.  They don't get to haul their own little camper to the lake for the weekend and experience the joys of vintage camper dwelling, so I am thankful for vintage camper owners like Ryan.  Read to the bottom to find out how you can rent this Serro Scotty on your next vacation.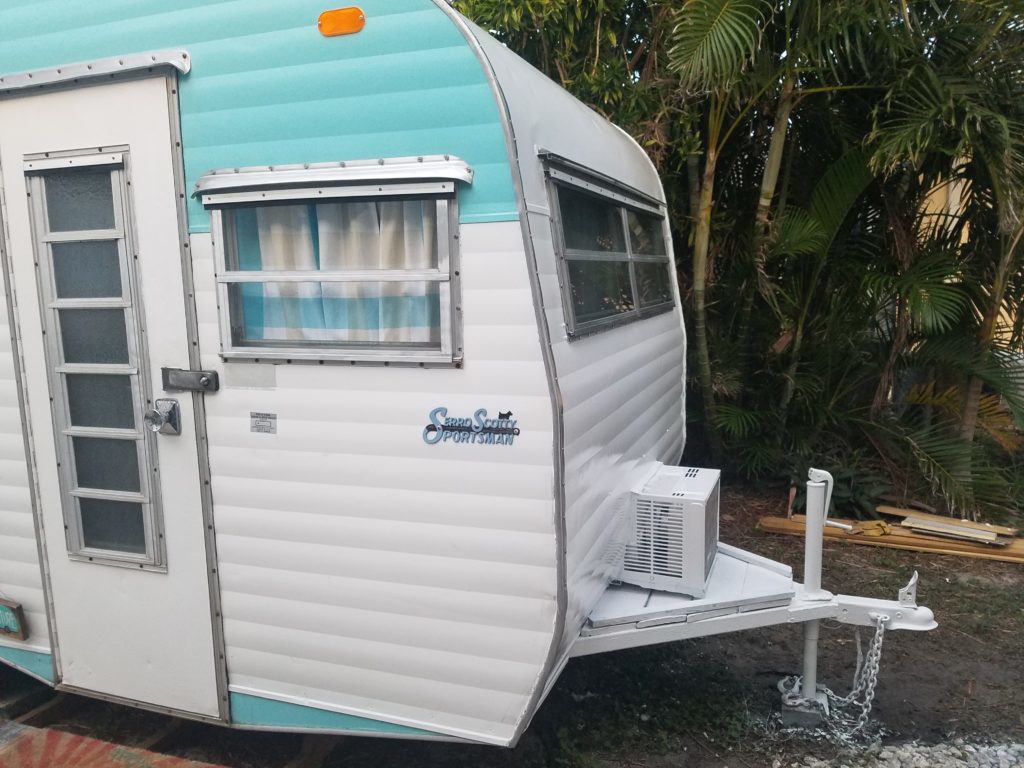 HOW DID YOU MEET YOUR CAMPER?
I met my camper on Craigslist! I currently live in Downtown Eau Gallie, north of Melbourne, FL. I just sold my house that flipped and was looking for a vintage camper that i could renovate and make a monthly income and also use for my own. So i found the camper on Craigslist in the city of Vero Beach, FL. It was owned by Palm Beach Thrifters, a couple of pickers and thrifters. They are a cute couple. I bought the camper and renovated here in Melbourne, FL and now i rent it out daily and for the weekends.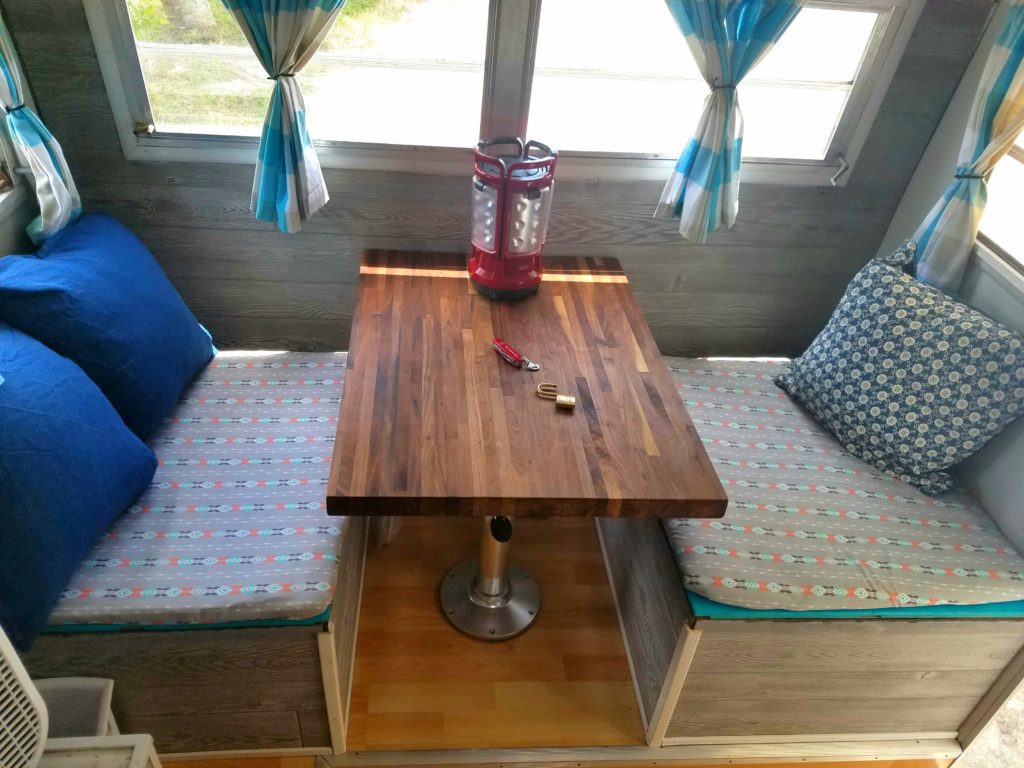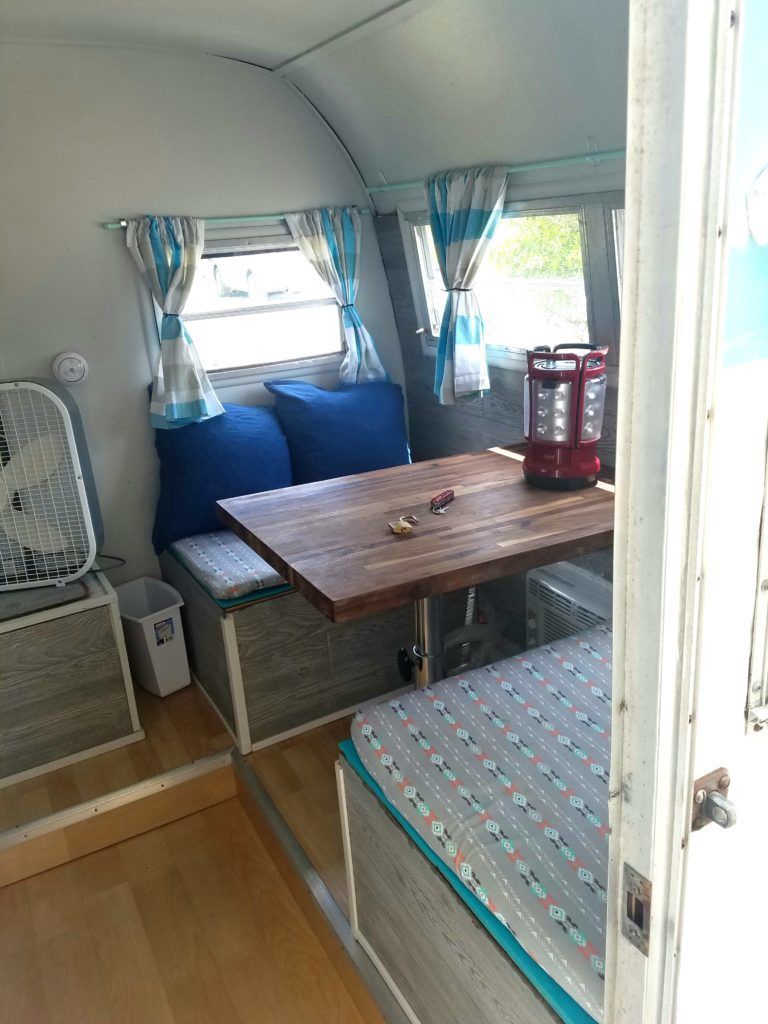 DID YOU DO A LOT OF WORK TO Uncle Scotty?
Fresh new paint, complete renovation of the interior. The skins are original, and the inside is a modern but rustic look. I built this camper so i could run it as a bed and breakfast, simple, modern, rustic, with a hint of original.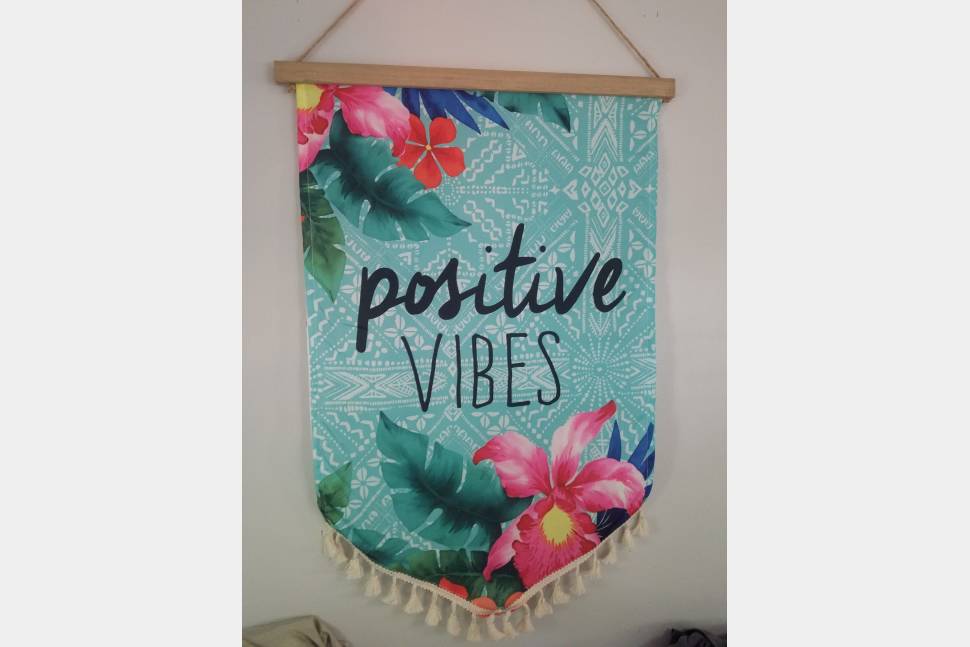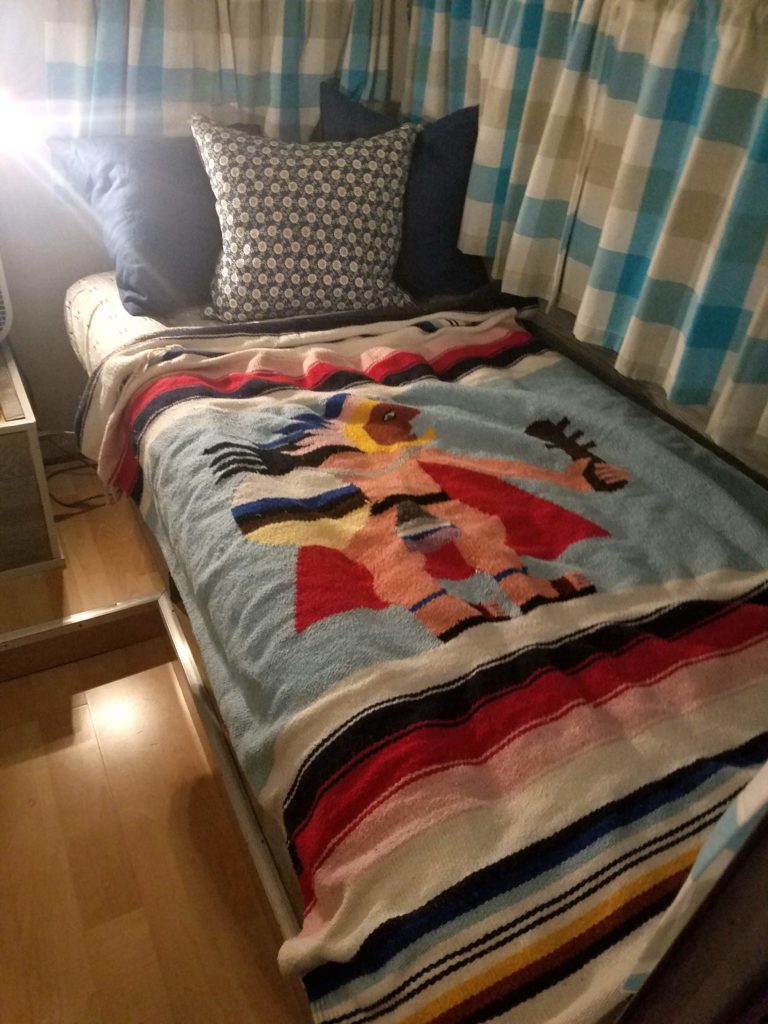 WHAT ARE SOME OF YOUR FAVORITE DETAILS ABOUT YOUR CAMPER?
The butcher block, dinette table, and kitchen countertop. The memory foam full size bed and just the openness of the camper.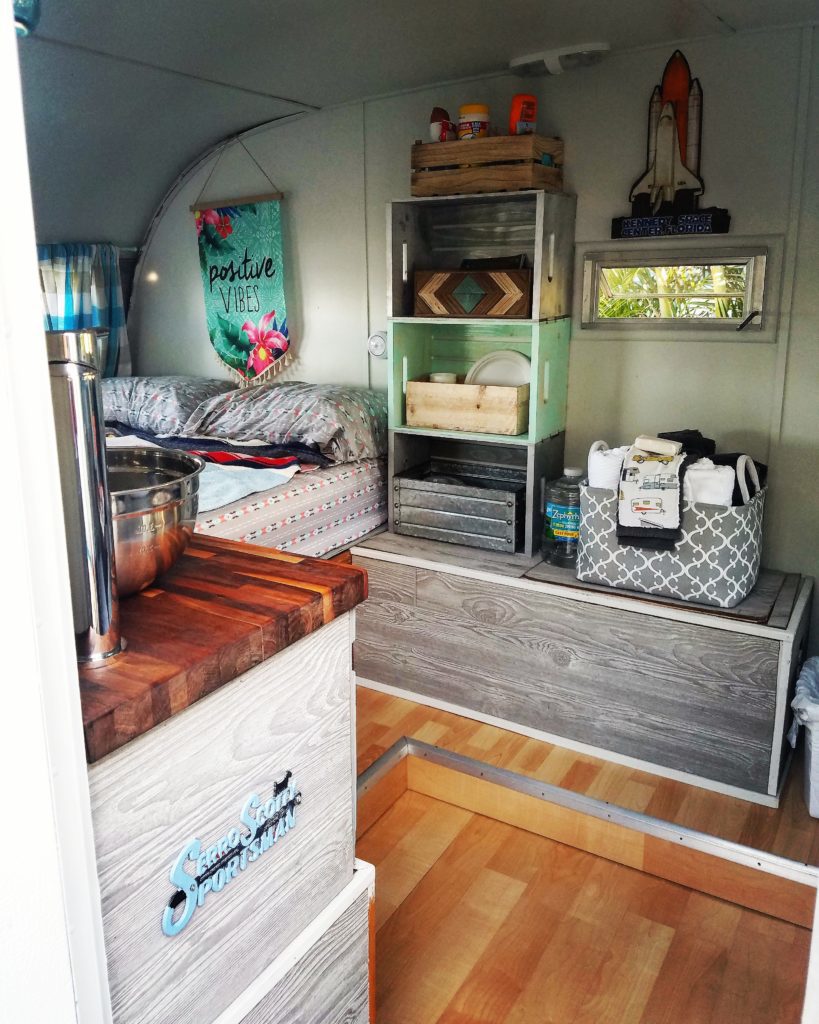 Also, the camper is named after my Uncle Scotty who past away a couple of years ago. He was an outdoorsman from Northern Wisconsin who camped almost every weekend.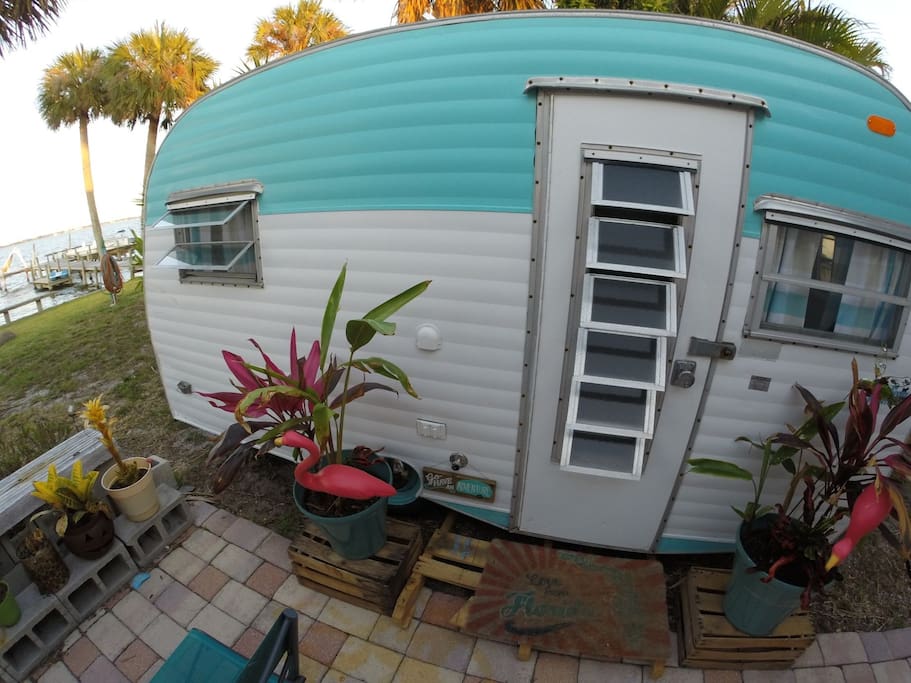 How can I rent your camper and how does it work?
Uncle Scotty can be rented through Airbnb or RVShare.  Campers can either rent the Serro Scotty on property or it can be set up at a campground.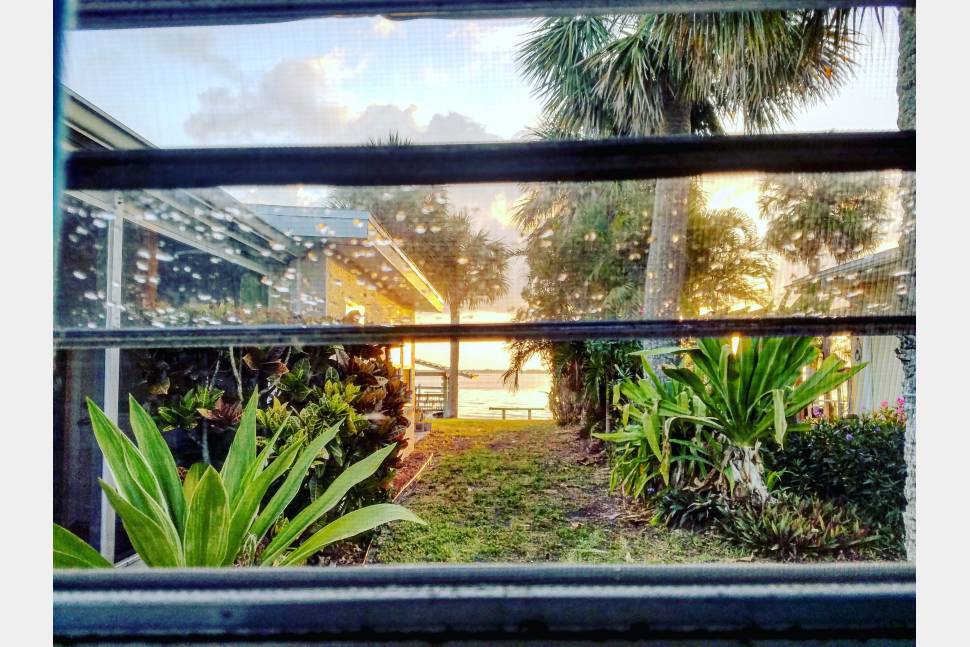 If you choose to rent on property you get amazing views of the Eau Gallie Causeway and the Indian River. You will have boat, paddle board, and kayak access. There is a grill on the party deck and a  hot tub overlooking the Indian River.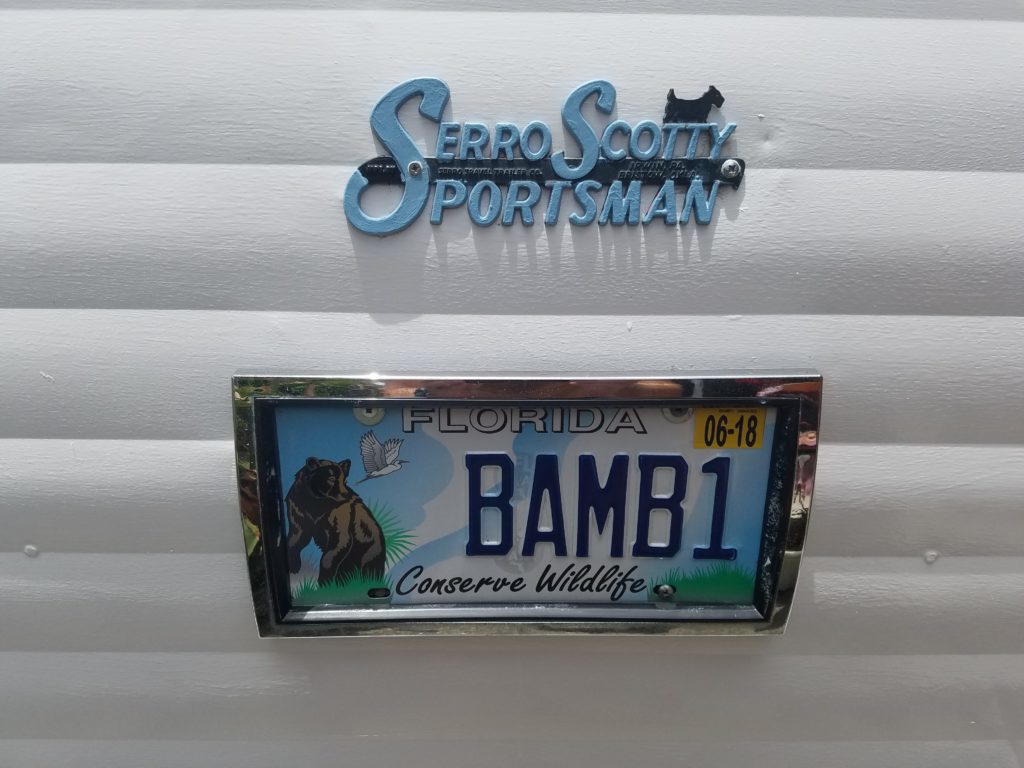 Thank you for sharing your 1970 Serro Scotty with our readers!
If you want to see more camper tours, click here!