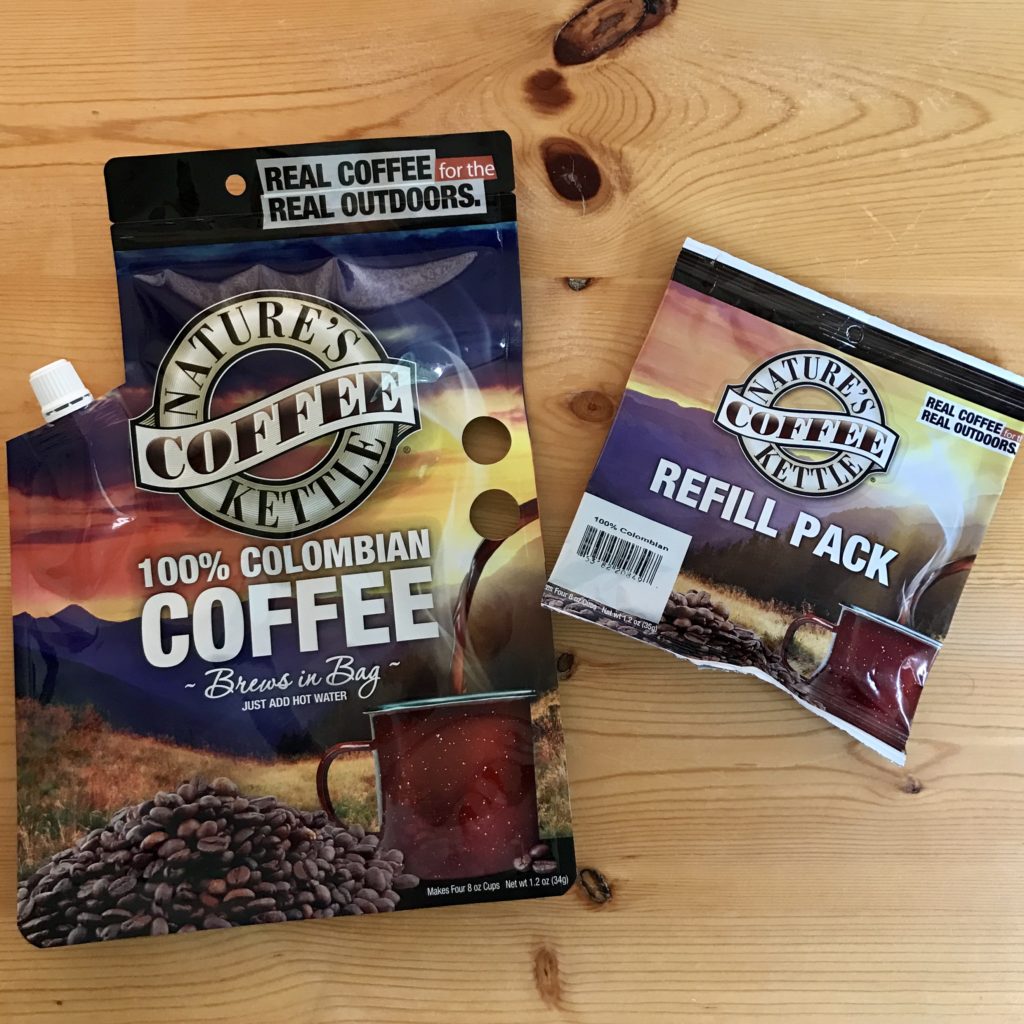 We were introduced to Nature's Coffee Kettle at an outdoor fair a couple of years ago.  By that time, we had already tried making coffee at the campground in variety of different ways.  I remember how excited I was to see the guy demonstrate how the system worked.
I was even more excited when I purchased the product and had good results.  We had tried cowboy coffee (too strong), french press (too much clean up), a regular coffee pot (too bulky for Cecilia), and more.  We finally had a solution that met all of our needs with Nature's Coffee Kettle.
After two years of using Nature's Coffee Kettle, we alternate it with a drip system.  We still love Nature's Coffee Kettle, but an early summer trip to New Orleans introduced us to the drip system and we enjoy it.  It is less about getting fast, reliable results and more about having fun though.  As much as we love it, we won't be abandoning our quick, easy coffee bags.
FYI: Not a sponsored post.  We are just really big fans of this product.
Nature's Coffee Kettle Pros:
Nature's Coffe Kettle Cons:
We have only found one con during all of the times we have used this product.  The bag is made out of a foil type material.  When you pour the boiling water in, it tends to get very hot.  It makes it difficult to pour, but not so difficult that we stop using it.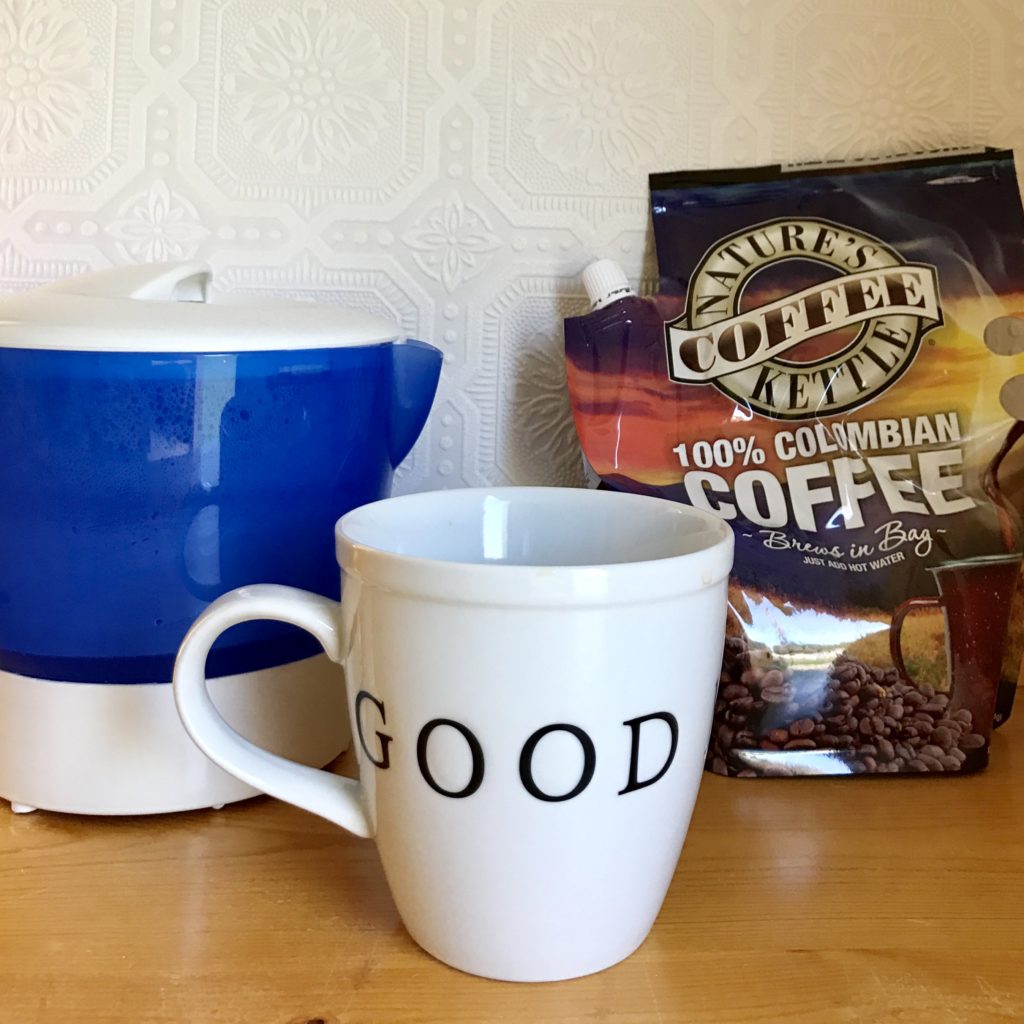 Directions:
Boil 4 c of water.  We use our hot pot.
Open the bag and remove the nozzle cap.
Pour 1 cup of water slowly over the coffee.  Wait 1 minute.
Slowly add the rest of the coffee.
Zip the bag up and put the nozzle cap back on.
Let the coffee steep for 4-7 minutes.
We pour a cup of coffee and test it.  If it needs to be stronger, pour it back in the bag.  Try again in a couple of minutes.