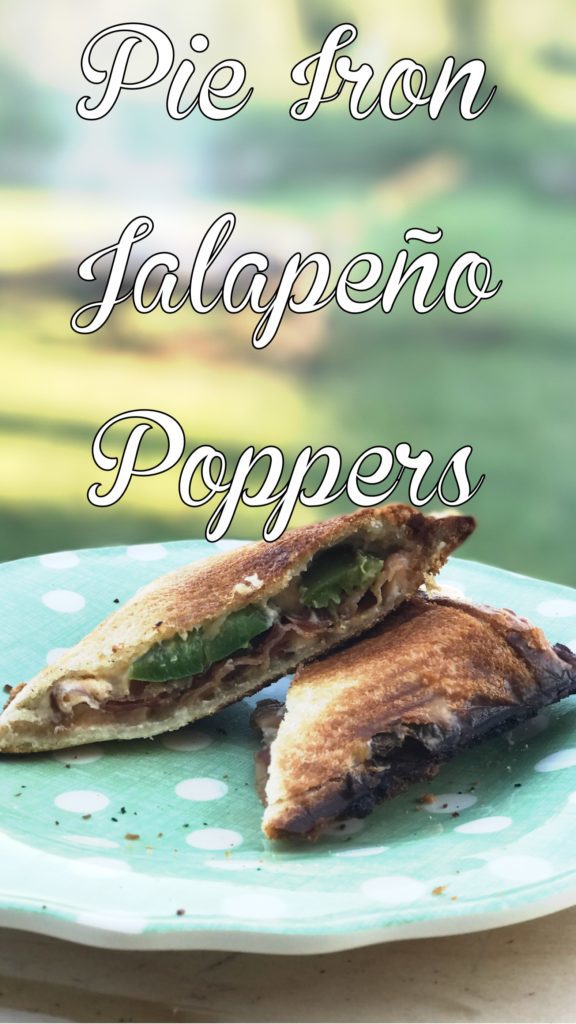 Pie Iron Jalapeño Poppers is a new recipe for us this camping season.  My friend introduced me to bacon wrapped jalapeño poppers a few months ago.  Honestly, I didn't think I would like them, but it was love at first bite.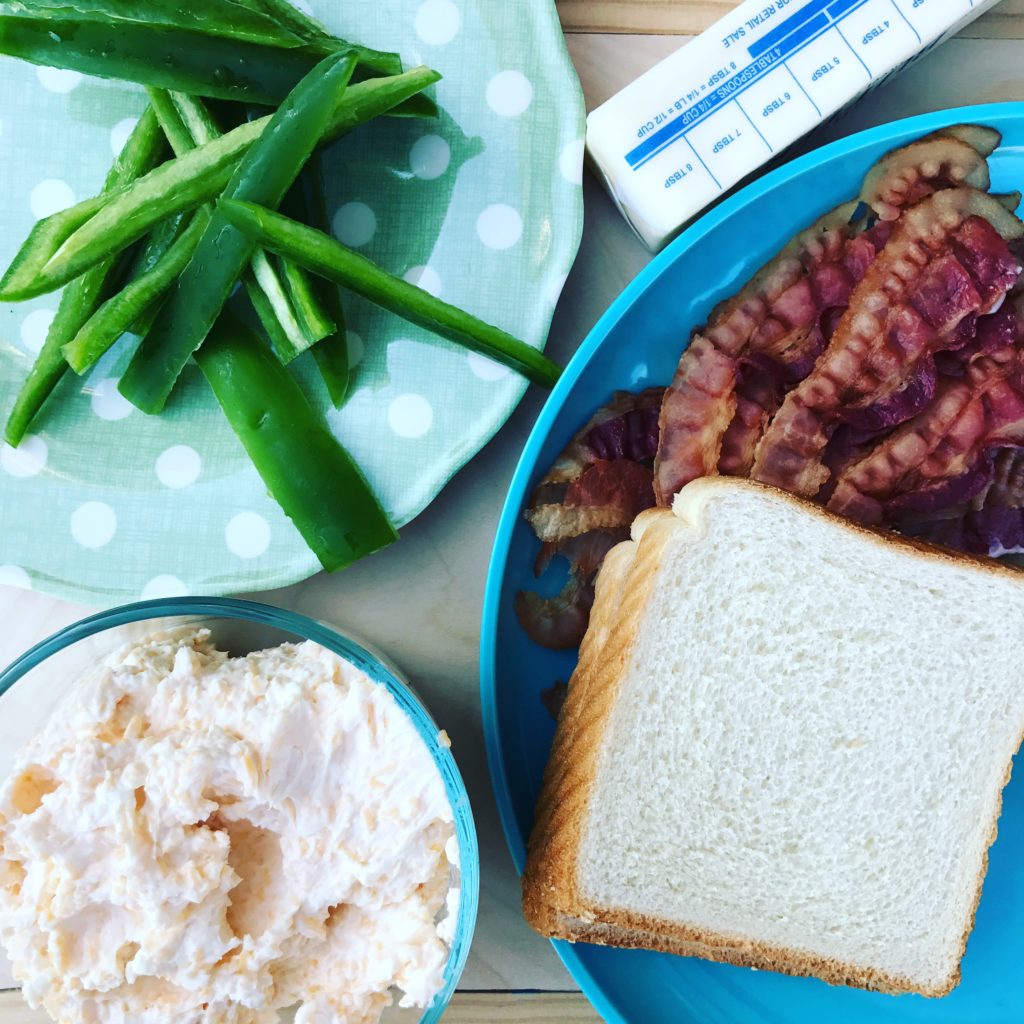 Last night, we lit a fire in the backyard and threw these bad boys together. I've included the recipe below, but there really isn't a specific amount that you should use of each item.  Some of our pie iron jalapeño poppers were overstuffed with cheese that oozed out and fueled the fire.  Others had extra bacon.  We are weaklings, so none of them had extra jalapeños.  I do enjoy spicy food, but these jalapenos were fierce.  No matter how we threw the ingredients together, the poppers tasted amazing.  You just can't lose here.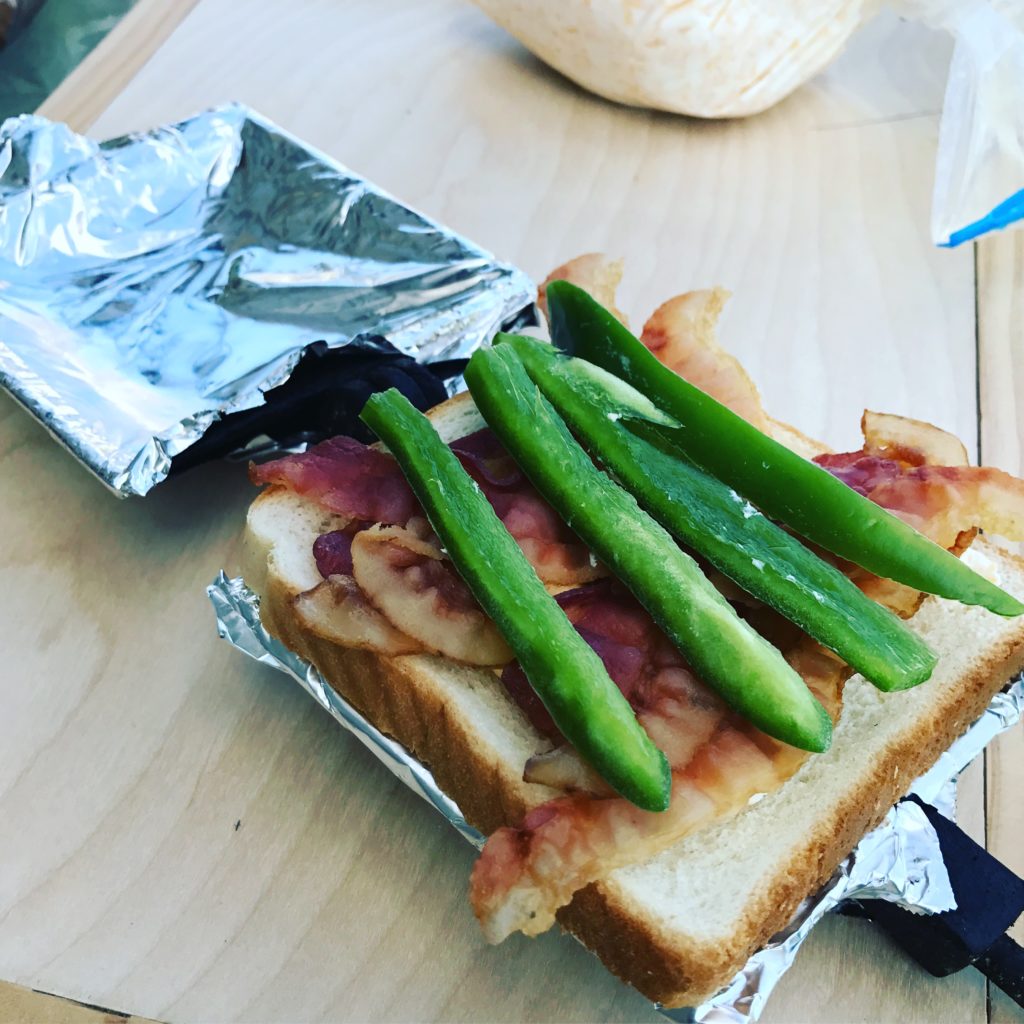 Pie Iron Tips
We use these pie irons, but we really want to invest in the double pie irons to save time and make it easier.
We wrap them in foil so clean up is easier.  They work just fine without the foil though.
We find that they work best when they are already warm.  We always pre-heat the pie irons.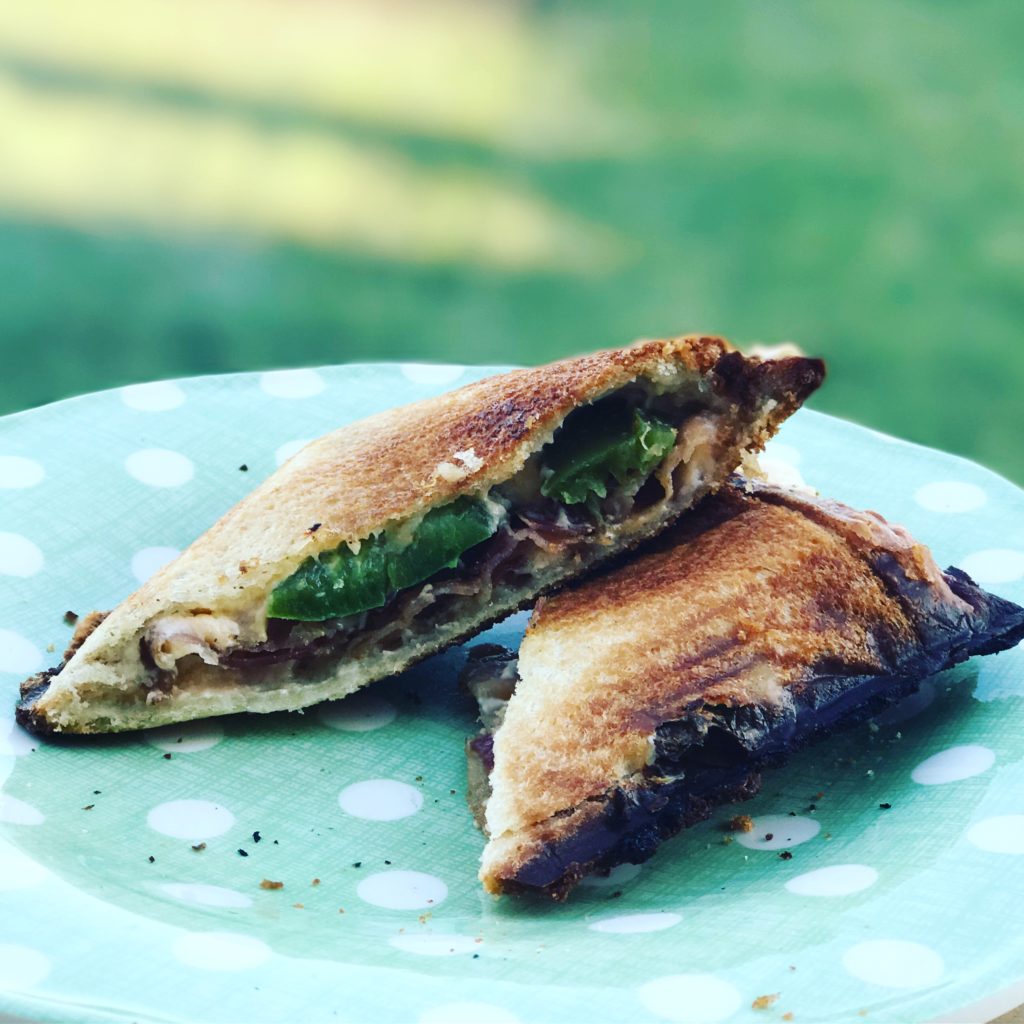 As we ate our poppers, we tried to think of different ways to modify them.  Next time, I'm going to chop the bacon and jalapeños into smaller pieces and mix it in with the cream cheese.  It might make the process a little faster.  What would you do to modify this recipe?  Leave a comment below and let me know!
1. Slice jalapeños in half. Remove stem and seeds. Rinse them with cold water then cut them into thin strips. Use a fork to blend the cream cheese and shredded cheese together. To make putting it on the bread easier, I put it in a piping bag or make my own by cutting the corner off of a gallon bag. Butter one side of each slice of bread. Layer your bread, cream cheese, bacon, jalapeños, and the last slice of bread in the pie iron. I tend to overfill mine to the point that they are hard to close. It is glorious. Use your own discretion. Cook over the fire until your bread is brown on both sides.