Camper Name: Trixie
Make & Model: 1964 Cardinal Lovebird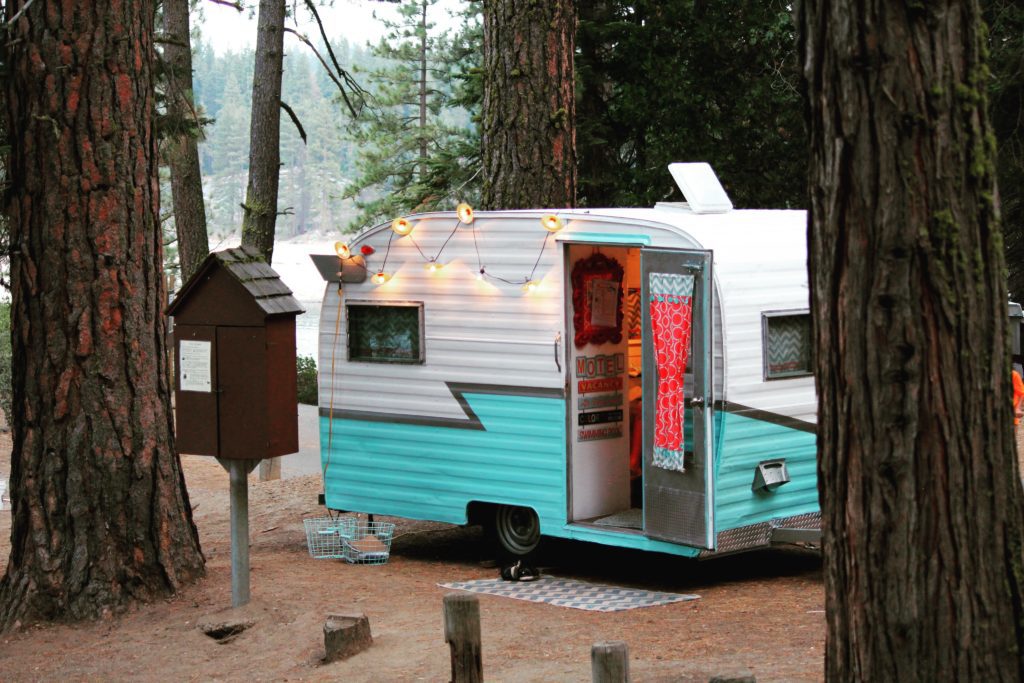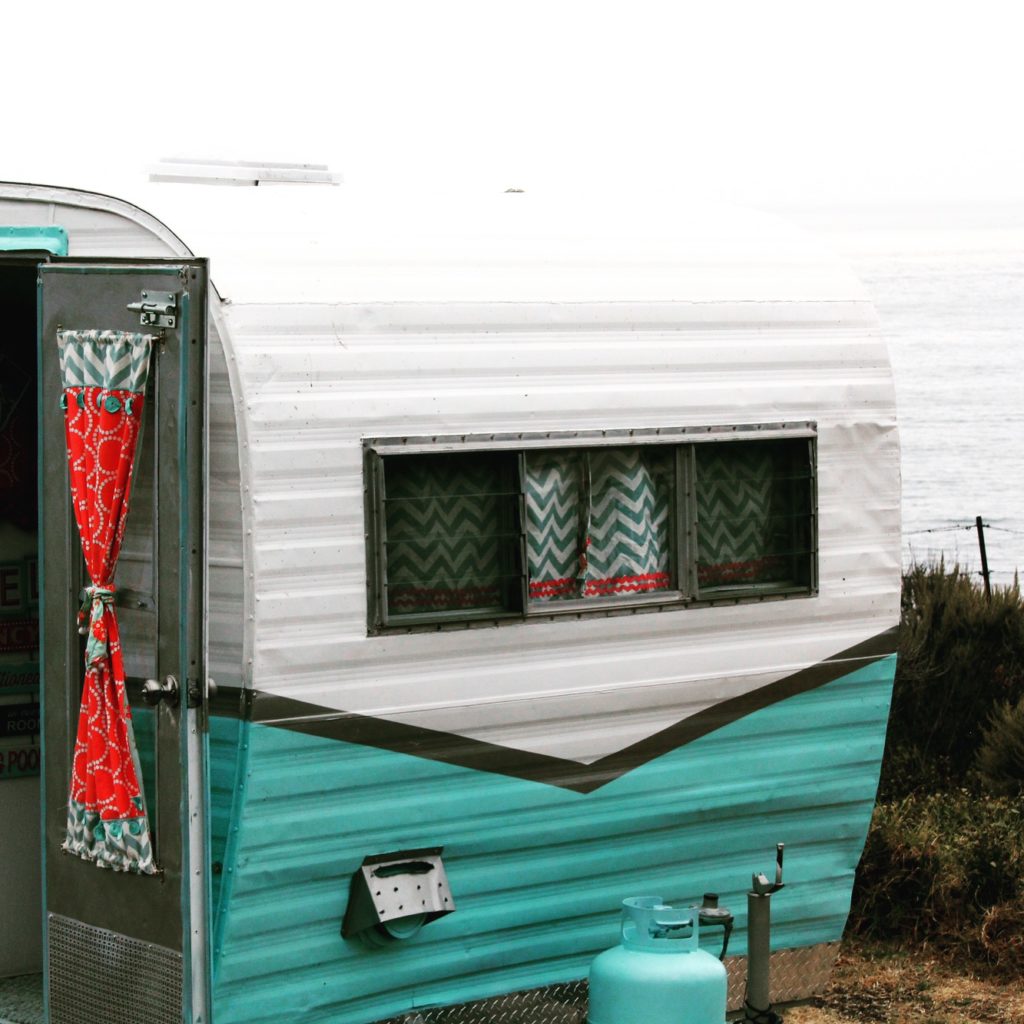 HOW DID YOU MEET YOUR CAMPER?
My husband found her in the local paper. He knew that I had been wanting a vintage trailer. When we went to see her, we had to overlook that she had been painted a dozen different colors in the interior. (The name Trixie came about because it looked like the Trix bunny had thrown up inside) I felt that she had good bones and just needed some love.


DID YOU DO A LOT OF WORK TO Trixie?
Luckily, the previous owner had redone all of the major systems (i.e. electrical, propane, etc…) We had to reseal all the joints and make her weather tight, prime and repaint exterior and interior, put in new flooring, recover all cushions and make curtains, rework all closet and storage space, new battery system, wire new outside and inside lights, rewire tail lights.


WHAT ARE SOME OF YOUR FAVORITE DETAILS ABOUT YOUR CAMPER?
I absolute favorite feature is the original turquoise sink, stove and icebox. I also love the layout. For such a small trailer (12′), she really can hold a lot of things. I appreciate the amount of light that I get from windows! I haven't seen a trailer that has as many windows as Trixie does.


Where do you camp with Trixie?
My husbands only requirement when we bought the trailer was that we use it. He didn't want it just to be looked at and fussed over. We have been some awesome places – Big Sur and the California coast; Yosemite; the Grand Tetons and Yellowstone; Arches, Zion, Capital Reef, Bryce, and Canyonland Nat'l Parks (The Mighty Five); Durango, Silverton, Ouray and Mesa Verde Colorado; plus lots of smaller trips around where we live – the High Uintahs, Escalante and Flaming Gorge, Utah. We continually are planning new places to go and we have loved traveling with Trixie in tow. She is such a happy, vintage camper and I love how many 'honk and waves' we get because of her.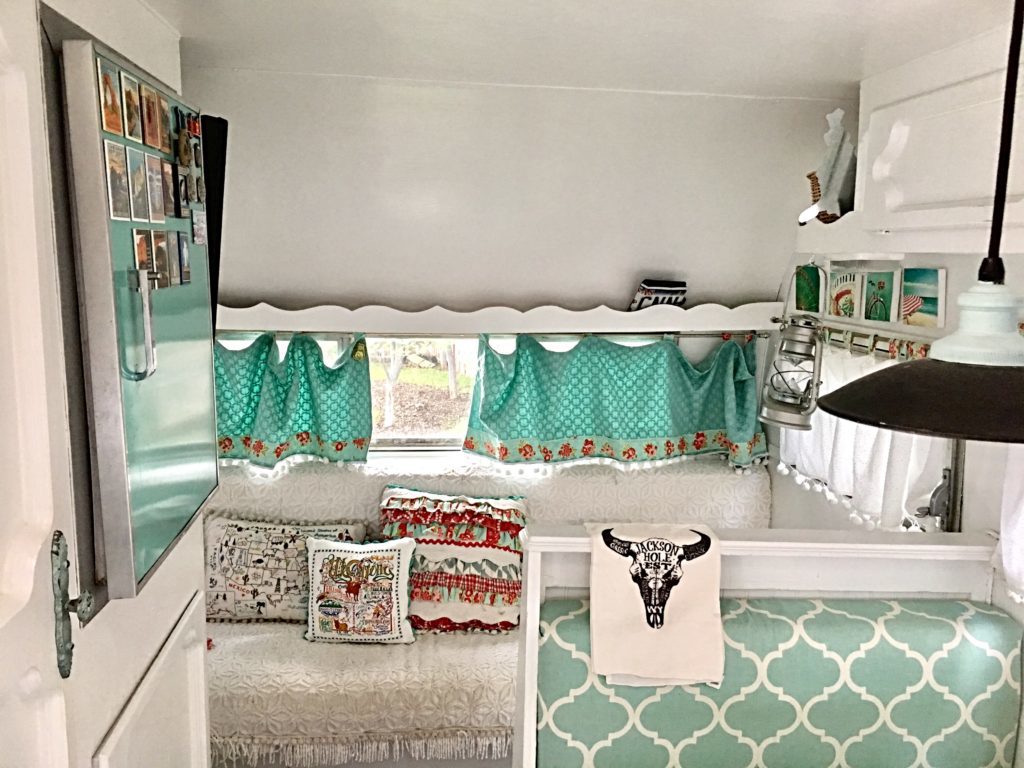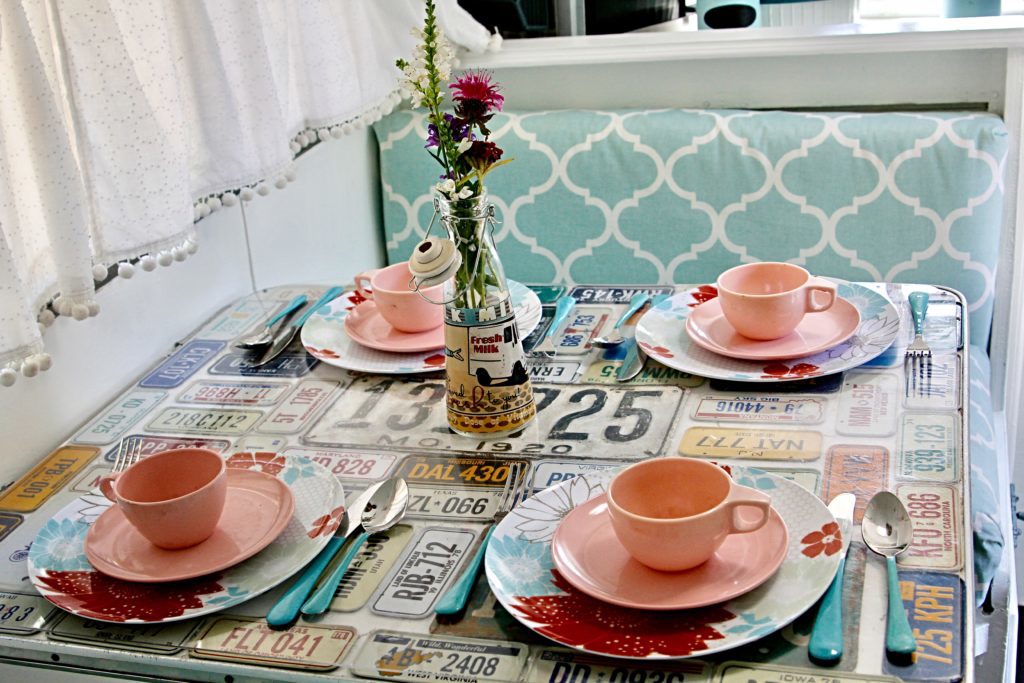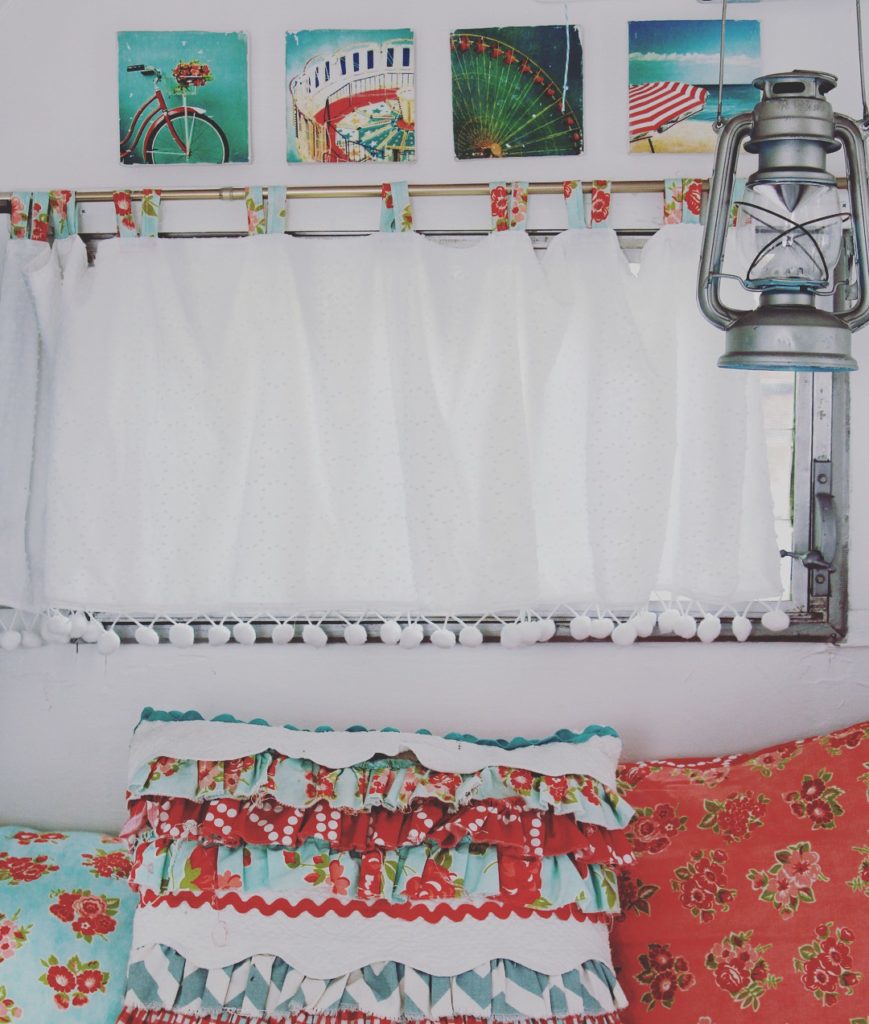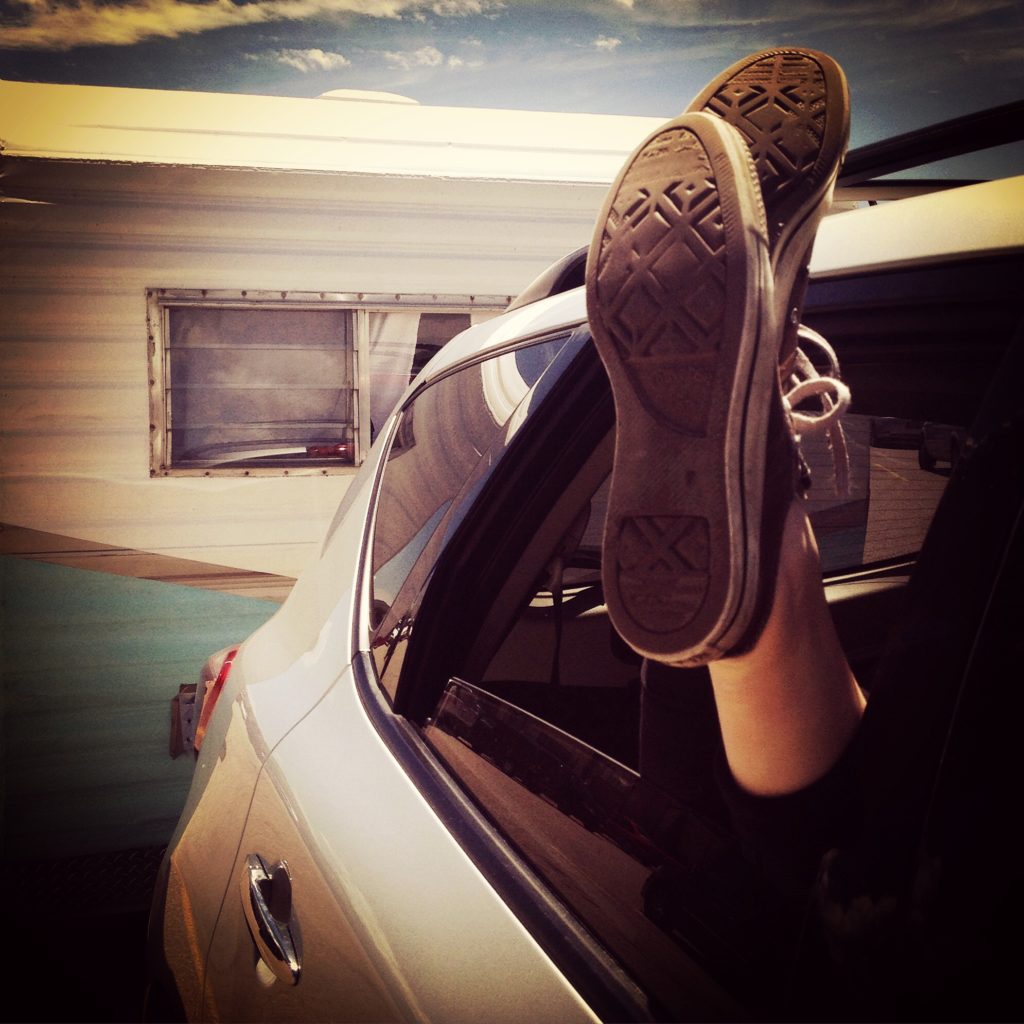 Click here to see more camper tours!